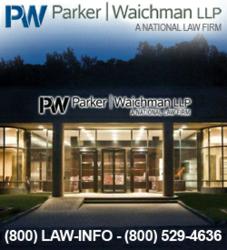 "Even prior to the Yale studies, the FDA issued an alert about the popularity – and danger – of the off-label use of Infuse, which caused a host of adverse reactions, including overgrown bone and retrograde ejaculation," said Gary Falkowitz
New York, New York (PRWEB) July 05, 2013
Parker Waichman LLP, a national law firm dedicated to protecting the rights of victims injured by defective medical devices, is concerned that the general public is not being properly educated about the clinically proven side effects associated with Medtronic's Infuse bone graft product. Two independent studies, the results of which were published in the June edition* of the medical journal Annals of Internal Medicine, were overseen by Yale University. They reveal important key findings regarding Medtronic's Infuse product – namely, that it can result in a litany of harmful, if not fatal, side effects, including retrograde ejaculation, cancer, pain and extraneous bone growth. Additionally, there is little, if any, difference in the effectiveness of Infuse over a traditional bone graft.
(*http://annals.org/article.aspx?articleid=1696646; http://annals.org/article.aspx?articleid=1696645)
Then there is the litany of dangers resulting from the off-label use of Medtronic's Infuse. The U.S. Food and Drug Administration (FDA) approved the product in 2002 specifically for use in lower spine surgeries in which the surgeon operates on the patient's spine by going in the front of their body. Infuse was not approved for use on the upper, or cervical, spine, where it has been widely used nevertheless, according to an Oct. 25, 2012 Bloomberg Businessweek report. And this follows the FDA's July 1, 2008 notification regarding the hazards of off-label usage. In this alert, the agency revealed that the Infuse bone graft had been associated with serious complications – including excessive swelling in the neck, compressed airways, difficulty breathing, problems swallowing and nerve damage – when used in cervical spinal fusions. Specifically, the FDA noted that it had received reports of "life-threatening complications associated with" Infuse when it was used off-label, in the cervical spine. The agency reiterated that "these products are not approved by FDA for this use."
"Even prior to the Yale studies, the FDA issued an alert about the popularity – and danger – of the off-label use of Infuse, which caused a host of adverse reactions, including overgrown bone and retrograde ejaculation," said Gary Falkowitz, Managing Attorney from Parker Waichman LLP. "Now that the results of these studies are in, it's only logical to wonder about the next step for Medtronic's Infuse. One must wonder whether the FDA will ultimately recall the product. As we have noted, why would a patient choose this device over an option that is not only just as effective, but may be safer?"
The FDA also noted that, in the four years leading up to June 2008, it had received nearly 40 reports of complications arising from the off-label use of Infuse in cervical spine fusion, with most complications occurring between two days and two weeks after the procedure. The FDA highlighted the fact that "[w]hen airway complications occurred, medical intervention was frequently necessary. Treatments needed included respiratory support with intubation, anti-inflammatory medication, tracheotomy and, most commonly, second surgeries to drain the surgical site."
The FDA declared that patients implanted in the cervical spine with Medtronic's Infuse bone graft product should be aware that:

The signs and symptoms of airway complications include difficulty breathing or swallowing; or swelling of the neck, tongue, mouth, throat and shoulders or upper chest area.
They need to seek medical attention immediately at the first sign of an airway complication.
They need to be especially watchful two to 14 days after the procedure has been done, which is when airway complications are more likely to occur.
Parker Waichman LLP is currently offering free legal consultations to victims of Medtronic Infuse Bone Graft Injuries. If you or a loved one suffered a serious complication or injury after receiving Medtronic Infuse, please contact their office by visiting the firm's Medtronic Infuse injury page at yourlawyer.com. Free case evaluations are also available by calling 1-800-LAW-INFO (1-800-529-4636).