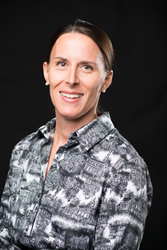 "I'm honored to be joining Society for the Performing Arts, one of the country's outstanding presenting arts organizations," says Booth.
HOUSTON (PRWEB) October 30, 2018
Society for the Performing Arts (SPA) Board of Directors announced today the appointment of Meg Booth as the new Chief Executive Officer of Houston's prestigious non-profit presenting arts organization, effective December 1, 2018. An international arts leader, Booth joins SPA from the John F. Kennedy Center for the Performing Arts in Washington, D.C., the leading cultural center in the nation's capital, where she currently is Director, Dance Programming. She joined the Kennedy Center in 2003 and has been in her most recent position for the past 11 years.
SPA Board Chair Theresa Einhorn conveyed the enthusiasm of the Board of Directors saying "Meg is a dynamic and talented leader in both the U.S. and international performing arts communities, having helped steer one of the world's premier performing arts centers. She will be a tremendous asset to SPA, and we are delighted to welcome her as our CEO. Through our extensive national search, Meg stood out among many brilliant and gifted candidates. Her artistic vision, her marketing savvy and her curation and programming expertise, along with strong management skills, are the perfect combination for SPA as we plan for our future."
Booth has left her mark on nearly every phase of the performing arts, including company management, presentation, touring and operations, and has collaborated with world-renowned artists and companies throughout her career. At the Kennedy Center, her department is responsible for programming, contracting, and executing more than 80 performances annually while managing a multi-million dollar budget. Additionally, Booth has produced critically-acclaimed festivals and showcases, commissioned new works, and served as producer for The Suzanne Farrell Ballet Company for 11 years.
"I'm honored to be joining Society for the Performing Arts, one of the country's outstanding presenting arts organizations," says Booth. "I hope to build upon the strong repertoire of world-class performing artists and companies that SPA brings to Houston, along with expanding educational outreach programs and cultural engagement and collaboration in the community. Houston's reputation as a vibrant and growing arts mecca was a huge draw for me, and I see exciting possibilities working closely with the board, staff, and community leaders."
Booth's prior arts administration experience includes positions with the prestigious Twyla Tharp Dance Foundation, Baryshnikov Productions, Inc., and IMG Artists (all in New York City) along with Charlotte Ballet in Charlotte, North Carolina. She is a past board chair and long-time board member of Dance/USA and currently serves on the Audit Committee and also serves on the board of Dance Metro DC. Booth earned a Bachelor of Fine Arts from the University of Notre Dame.
Leslie Nelson has been serving as SPA's Interim Chief Executive Officer since the retirement in June of long-time prior CEO, June Christensen. Upon Booth's arrival, Nelson will return to her role of Chief Financial Officer, a position she has held at SPA since 2016, and will continue to support the strategic focus and management of the organization.
About Society for the Performing Arts
Founded in 1966, Society for the Performing Arts (SPA) is the largest independent non-profit presenting arts organization in the Southwest. Since its inception, SPA has presented more than 1,000 performances of the world's finest music, dance and theater events, in adherence to the belief that the arts are fundamental to the overall enrichment and quality of life within the Houston community. In addition to presenting artists, through its extensive education and community outreach programs, SPA provides a variety of learning experiences for adults and children through master classes, lectures, workshops, student performances and other events, and builds relationships between the performing arts and other interests within the greater Houston area and throughout the state of Texas.
High Resolution photo available here. Caption: Meg Booth has been named the new Chief Executive Officer of Society for the Performing Arts in Houston.
Society for the Performing Arts b-roll available here.
NOTE: To request an interview, please contact Carol Brejot at Elmore Public Relations, carol(at)elmorepr.com or 713-503-3885.