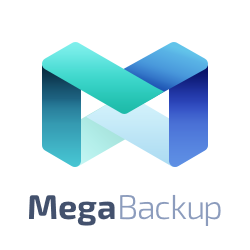 majority of existing solutions were created for large corporations or technically experienced users, therefore they are hard to understand and use for people without technical background. We succeeded at unifying security and simplicity
Bratislava, Slovakia (PRWEB) April 15, 2015
Today, MegaBackup Corp., a company that specializes in cloud-based solutions for storing and backing up data, has announced that it has launched its new product called MegaBackup. Since the beta-version of a product was released in early 2014, MegaBackup Corp. received a massive positive feedback from the users who tried it out. Following the twelve months of creating a fully-functional solution, MegaBackup Corp presents the MegaBackup – a new provider of cloud-based solutions with an unlimited storage space.
The company claims that its product is based on conceptually new approach to the cloud-based technologies.
"When we made the decision to create MegaBackup, we set two major priorities, that became the gold standards of our product – simplicity and security. We saw the lack of good, secure and simple services for data backup on the market, as the majority of existing solutions were created for large corporations or technically experienced users, therefore they are hard to understand and use for people without technical background. The feedback from our clients proves that we succeeded at unifying top-notch security technologies with a simple interface", says Andrew Shvets, MegaBackup Corp. CMO.
According to the company's spokesperson, Megabackup Corp. is now working on implementing a bundle of tools for file sharing, synchronization and a few more useful features into MegaBackup.
About MegaBackup Corp.:
MegaBackup Corp. is a cloud solutions company, based in Slovakia with a regional office in Germany. Founded in late 2013, MegaBackup Corp. consists of experts in cloud solutions as well as security and data protection technologies. The company's main product is called MegaBackup, it's beta-version was launched in early 2014. As of April, 2015, the product's fully-functional version was released.