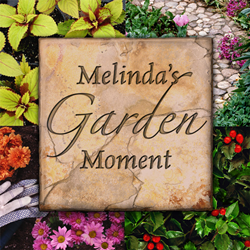 "My radio vignettes are designed to make gardening fun, encourage everyone to give it a try and help them be successful," explained gardening expert Melinda Myers.
MILWAUKEE (PRWEB) April 14, 2022
Gardening expert, TV/radio host and author Melinda Myers, also known as "The Plant Doctor," has a brand-new season of Melinda's Garden Moment vignettes available to radio stations.
With gardening being more popular than ever, these one-minute vignettes offer stations quality gardening content for their listeners from a nationally renowned gardening expert. Melinda's Garden Moments also provide stations another source of revenue since local sponsors can be aligned with the vignettes without restriction. There is no cash outlay for the vignettes. Instead, there is a very flexible barter agreement and exclusivity offered in each market.
Like the Melinda's Garden Moment television vignettes which aired on network TV stations from 2007 - 2021, the radio segments are designed to encourage and teach all levels of gardeners. Melinda shares the knowledge and expertise needed for home gardeners to create and maintain beautiful and productive gardens and a healthy lawn.
"I want to make gardening fun, encourage everyone to give it a try and help them be successful," explained Myers. "Creating a beautiful garden, harvesting home-grown vegetables and time in a garden can help reduce stress and elevate your mood."
Commercial or public radio stations interested in learning more about Melinda's Garden Moments should contact Diana Paul at 414-758-7047 or diana@melindamyers.com
To listen to some Melinda's Garden Moments, click here.
Gardening expert Melinda Myers has written over 20 gardening books, including Small Space Gardening. She hosts The Great Courses "How to Grow Anything" DVD series and the nationally syndicated Melinda's Garden Moment TV & radio program. Myers writes a nationally syndicated garden column and is a contributing editor and columnist for Birds & Blooms magazine. Melinda hosted "The Plant Doctor" radio program for over 20 years and seven seasons of "Great Lakes Gardener" on PBS. Myers' website is http://www.MelindaMyers.com.