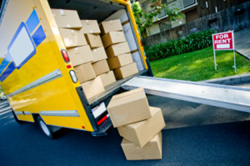 (PRWEB) November 08, 2013
Melrose Moving Company has released a blog explaining how to pack and move boxes in Beverly Hills!
Boxes are very important during a move and the newly released blog aims at offering useful information for packing and moving items in boxes. Clients need to take into account a series of factors which are very important during relocation.
Clients need to be aware of the volume, resistance and overall quality of the boxes they use. It is recommended that only solid boxes should be used for packing objects. A box needs to be resistant, otherwise it is always in danger of breaking and spilling its content.
If clients have many fragile items to move, additional moving supplies will be needed. One example is paper. Paper should be used as a protective layer between plates packed in the same box. This will prevent objects from clinking on to each other and breaking. Bubble wrap can also be used as a protection layer for certain objects.
When packing and moving boxes, duct tape plays an important role too. Clients should have plenty of duct tape to reinforce the bottom and the top of their boxes, especially if they have packed heavy items.
For a safe and stress moving experience, calling a moving company in Beverly Hills is essential. Clients should not hesitate hiring professional movers to transport their boxes.
"Moving companies in Beverly Hills have a lot of experience when it comes to packing and moving boxes. Clients should always call Beverly Hills movers for a pleasant relocating experience!" said Russell Rabichev, Marketing Director for Melrose Moving.
Melrose Moving Company is a Los Angeles-based residential and commercial moving company. Originally established in 1999, and has been so popular that the owner started various other moving companies, such as 1 Los Angeles Movers, Movers Los Angeles, and Los Angeles Commercial Movers, all of which are operated by Melrose Moving. The moving company is licensed by the Public Utility Commission (PUC), and has an A rating with the Better Business Bureau (BBB). Melrose Moving accepts cash, checks, credit cards, and Paypal.
For more information, click on http://www.melrosemoving.us. Call now: 1.800.431.3920.