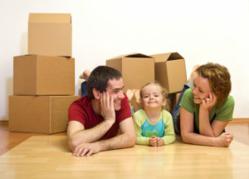 (PRWEB) July 07, 2013
Melrose Moving Company has released a blog offering tips on how people can pack and move a bedroom!
Moving a bedroom is considered probably the most difficult part of the household moving process because of the amount and diverse of items that are contained there.
But if people choose to follow some simple guidelines, they will definitely save important time and will be able to plan a successful operation.
Plan ahead the whole process. Do not delay the preparations until the very last moments. It is always better to make lists and check what items to transport and what materials are needed in order to pack them and keep them secure.
The lists should contain the items, what type of container or box is required for each of them and where to place each box. They must not forget to do a thoroughly sorting and choose if they want to get rid of some old or broken objects.
People must work only with high quality materials and gears. Usually, Long Beach Moving Company recommends buying new boxes, but if people want to use old ones, they should check first for signs of damage.
Last but not least, people should ask for professional help. They must not work alone, unless they want to spend days for relocating their whole home.
"We know that there are not so many moving companies in Long Beach and that is the reason why we wanted to expand our services there. Professional movers will provide great quality moving services for clients in Long Beach!" said Russell Rabichev, Marketing Director for Melrose Moving.
Melrose Moving Company is a Los Angeles-based residential and commercial moving company. Originally established in 1999, and has been so popular that the owner started various other moving companies, such as 1 Los Angeles Movers, Movers Los Angeles, and Los Angeles Commercial Movers, all of which are operated by Melrose Moving. The moving company is licensed by the Public Utility Commission (PUC), and has an A rating with the Better Business Bureau (BBB). Melrose Moving accepts cash, checks, credit cards, and Paypal.
For more information, click on http://movingcompanyinlongbeach.com. Call now: 1.800.431.3920.