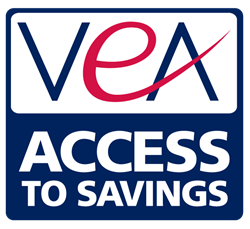 "Our members now have access to discounts they can use every day in their own neighborhoods," says VEA President Meg Gruber. "Access has a reputation for going above and beyond for education, and we're excited to partner with them."
Richmond, VA (PRWEB) February 19, 2014
Over 60,000 education professionals in the state of Virginia now have access to the nation's largest private discount network, thanks to a new partnership between the Virginia Education Association and customer engagement & loyalty leader Access Development.
The partnership includes the entire Access discount network, with over 300,000 instant savings locations and 150,000 mobile coupon merchant locations. Access features more than 10,000 in-store deals in Virginia, including 3,500 "show your phone" mobile coupons.
"Our members now have access to discounts they can use every day in their own neighborhoods," says VEA President Meg Gruber. "Access has a reputation for going above and beyond for education, and we're excited to partner with them."
Access currently works with education associations in more than half of the states, to go along with a client roster of more than 400 organizations across multiple industries.
VEA members can access the deals and instructions for the mobile app on the VEA website at http://www.veanea.org/Access.
"Educators are savvy about stretching their dollars, and the Access program will make it much easier," says Emily Hayes, director of Educator Access. "The potential savings will more than cover their VEA membership dues, and the everyday relevance of the deals will keep educators constantly engaged with the organization."
For more information on Access Development discount programs and other customer engagement benefits, please visit http://www.accessdevelopment.com.
About Access Development
For over 25 years, Access Development has helped organizations and affinity groups connect with their customers and build revenue, loyalty and retention through custom member benefits and discount programs. The company's discount network of over 300,000 merchant locations is America's largest, providing discounts of up to 50% on everyday items to millions of end users. For more information on Access, please visit http://www.accessdevelopment.com or follow us on Twitter and LinkedIn.