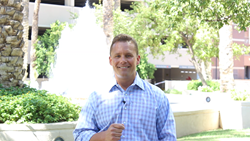 "All the time and money that associations spend on software set up and migration should be spent on their members and their mission."
Mesa, AZ (PRWEB) July 26, 2016
Socious is once again shaking up the association industry with the announcement of their new money-back satisfaction guarantee.
With the only offer of its kind in the industry, Socious is automatically giving the guarantee to every organization that signs a 3-year contract for their MemberCloud AMS or MemberCloud Managed AMS solutions. If organizations are not satisfied within six months of their MemberCloud platform going live, they will receive 100% of their money back, and their data will be returned within 30 days.
Socious realizes how expensive and risky a new association management software (AMS) purchase is for associations. As a company that values putting people and members above software and systems, Socious wanted to alleviate those concerns.
"We were amazed to learn how other companies price and implement their systems," said Socious CEO Paul Schneider. "Associations are forced to buy very expensive software, spend more than the software to implement it, and then hope they chose the right system."
Socious's satisfaction guarantee drastically reduces that risk for associations and is aimed at making it easier for associations to choose the best membership software for their unique needs.
To further reduce the financial risk associations face when switching membership platforms, Socious is also eliminating all of their software implementation and migration fees. Socious believes that an association's money is better spent elsewhere.
"All the time and money that associations spend on software set up and migration should be spent on their members and their mission," Schneider said.
This represents another first for the association industry. Socious's no implementation or migration fee policy is motivated by a desire to change the association space for the better, the same reason Socious created their MemberCloud solution.
MemberCloud is the association industry's first all-in-one AMS system created around member engagement and building community. It provides more member-facing features than any other system on the market, including an event system, email engine, online community, website builder, and membership dues system along with top of the line analytics tools. As a member-centric system, MemberCloud gives associations the ability to focus more on providing value for their members, as well as keeping them engaged and informed.
Socious's MemberCloud solution is already being used by some of the world's leading associations and companies to reach over 1.6 million members and customers.
Alongside MemberCloud's guarantee and no implementation fee promise, Socious has launched a suite of professional services for associations to give executives hours back in their day to devote to strategic initiatives and member needs. Services include online community strategy and ongoing management, event management, and design and technical services. Socious also offers a first-of-its-kind managed AMS service to help associations run the technology and member communication side of their organization.
For more information on Socious's MemberCloud platform and all the details on the MemberCloud AMS satisfaction guarantee, check out Socious CEO Paul Schneider's video on Socious.com.
About Socious
Founded in 2002, Socious (socious.com) offers software and services to help associations and user communities take a members-first approach to growing and engaging their membership. Socious's MemberCloud platform manages over 1.5 million members for many of the world's top associations and companies.
Socious's cloud-based association management and community software includes membership management, private social networking, customer communication tools, discussion forums, and collaboration tools to help organizations increase sales, retention, and member engagement.
Socious provides a full range of professional services to help organizations manage their membership, grow their community, and plan events.
###