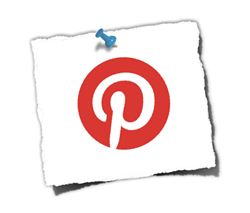 Scottsdale, AZ (PRWEB) October 17, 2013
MeMD, Inc. (MeMD.com) harnesses the power of Pinterest by rolling out a new niche community board "Whole Healthy Living: Recipes~Fitness~Green Living". The community consists of followers who are interested in healthy living, health and food bloggers, and physicians who use a healthy lifestyle as part of their treatment plans.
Currently, the board has 418 contributing members and 8600 followers. Board contributors generate dozens of daily pins ranging from healthy food recipes, juicing recipes and inspiration, yoga, fitness, running, green living and much, much more. MeMD brand followers now have a platform to receive a consistent stream of health news, inspiration and updates. Other MeMD Pinboards include:

Yoga Favorites
Kids Health
Kids Healthy Lunches & Snacks
Kids Living Green
Beauty: Nails
Beauty: Hair
Aromatherapy
Gluten Free Favs
Fitness Inspiration and much more….
Pinterest is currently the 3rd largest social network in the world with 70 million users and climbing, and it is "the fastest growing social network, ever" at a growth rate of 10-20% monthly. Pinterest is also the top channel for iPad with an almost 50% share of all social activity on the tablet.
Visit MeMD.me on Pinterest.
About MeMD
Headquartered in Scottsdale, Arizona, MeMD, Inc. is revolutionizing the healthcare industry by offering access to affordable, convenient, on-demand and secure web-based medical care. MeMD combines proven telemedicine technologies with business model innovations to improve access to medical providers, reduce healthcare costs, and make the experience of seeing a physician convenient, enjoyable, and affordable – the way it should be.
To inquire about Employer Based Telemedicine Solutions, call (480) 339-5003 or visit MeMD.me.
To have an online doctor consultation, visit MeMD.me.