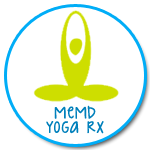 Scottsdale, AZ (PRWEB) August 21, 2013
MeMD, Inc, a national online urgent care, has launched its first Yoga Prescription Series for Health and Wellness. The series is available on MeMD.me and can be viewed anytime. It features beginner and intermediate yoga poses in sequence for specific chief complaints, such as:
Yoga RX for Hypertension
Yoga RX for Diabetes
Yoga RX for Insomnia
Yoga RX for Headaches
New studies suggest that more doctors are accepting of certain complementary and alternative therapies such as Yoga, and evidence is growing to support the use of mind-body therapies as a clinical treatment, said study researcher Dr. Aditi Nerurkar, of Harvard Medical School.
In fact, about one in 30 Americans use mind-body therapies due to a physician's referral. The findings indicate these therapies may be becoming a more mainstream approach to care, researchers say.
MeMD has been known for its cutting edge approach and this series fits in with their philosophy of "on-demand medicine" to describe the trend of leveraging the use of online technology for health and wellness.
With MeMD, patients take control of their health. For a nominal fee that is often less than a health insurance co-pay, the patient creates an account, fills out a health history and enters his symptoms at the secure and private e-portal. Soon after paying the consultation fee, a medical provider will start the doctor visit, treat the patient via a webcam, diagnose and offer a treatment plan.
In addition to giving a treatment plan, the health care provider can issue a prescription electronically to the patient's pharmacy. If the medical provider feels the problem is more serious, a recommendation to a primary care provider or even emergency department is made. Additionally, if the provider feels yoga exercise may be complimentary to the patients treatment plan, all she has to do is send the patient the link.
About MeMD
MeMD™ makes visiting a doctor convenient, enjoyable, and affordable – the way it should be. MeMD.me connects patients in need of immediate care with a licensed medical care provider via a secure webcam. Before making a diagnosis, the health care provider consults remotely with patients over webcam. They then either offer a treatment plan online or direct the patient with a more serious condition to an appropriate location for further care.