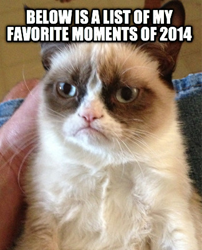 San Francisco, California (PRWEB) December 21, 2014
With the world wide web getting more and more social, the things people say and do to get their thoughts out online are becoming increasingly viral. One of the most trending ways of expressing thoughts in recent years has been to use meme generator tools that get straight to the point, like MemeCreator.com
The folks at Meme Creator have done it again, releasing a special holiday update that is still in beta phase but is sure to please meme maker's around the world. With new features that allow users to get more creative with drawing tools, adding meme faces and more typing tools, creating funny meme's has never been easier and more fun.
More than fun and games, Meme Creator is a serious marketing tool - click here to try it out.
Originally, Meme Creator was introduced as a free tool to allow people to generate jokes and memes online and share them with friends. As marketers and media companies have noticed the viral nature and exposure a good meme can get, more attention has been paid to the humble meme.
Traffic to the Meme Creator website has increased exponentially in the past 3 years and continues to climb. Some of the memes created on the site have been re-circulated and shared on the Internet's most famous sites such as reddit, Tumblr and, of course, Facebook, Instragram and many others.
Funny Meme's, viral videos and more, all at MemeCreator.com! Click here.
With the constant need to keep people's attention in split seconds of time, memes are not going anywhere, which is why Meme Creator decided to release the long awaited update with plans for more enhancements throughout the next year.
To try out the new features today and use the meme generator, head over to MemeCreator.com and get creative!