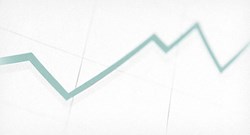 Charlotte, NC (PRWEB) September 11, 2013
Memory foam density is one of the most important concepts to understand when shopping for a memory foam mattress, but can be a confusing subject to research. Best Mattress Brand recently released an informative article explaining density and its significance to consumers, including a comparison of how top brands stack up.
In the article, "Memory Foam Density Comparison: See How Top Brands Fare", Best Mattress Brand goes into detail on what density means, how it is classified, and how it relates to longevity and comfort. The article is written as a guide for prospective shoppers in easy to understand language. The first section of the article provides background information on density, while the second half contrasts the density of several brands of memory foam.
Density is explained as the weight of one cubic foot of material, a measurement of mass that is affected by the amounts of polymers versus air in the foam. It is explained that a memory foam bed will have at least two different densities, both for the upper memory foam layer(s) and for core or base support layer. The article describes the ranges of low, medium, and high density memory foams, and explains the difference between regular, HD and HR foam cores.
After describing the basics of memory foam density, the article explains why consumers should be aware of density by highlighting how low or high measures influence longevity and comfort. Best Mattress Brand explains that, while density is not necessarily a measure of quality, that it does have important links to overall longevity and lifespan of mattress. Because lower density foams are more susceptible to softening and loss of resilience, both of which affect support, low density mattresses may require more frequent replacement than those with high and medium density foams. In terms of comfort, the guide explains that density affects viscosity, temperature sensitivity, heat retention, and off-gassing. Statistics and detailed explanations illustrate the differences.
The memory foam density comparison looks at eleven different brands including national leading names, discount brands, and online retailers. A helpful table presents the information in a readily accessible format, enabling readers to compare memory foam density, core density, consumer rating, origin, transparency, Certi-Pur certification, and the cost of an average 10" mattress for each brand. Following the table, Best Mattress Brand explains the contrasts for each category.
Lines covered in the article include Amerisleep, BedInABox, Comfort Dreams, Healthy Foundations, IKEA, Novaform, Sealy Optimum, Serta iComfort, Simmons Curv, Spa Sensations, and Tempurpedic. This covers a fairly broad range of foams, including plant-based memory foam (Amerisleep) and gel foams (Serta, Sealy, Novaform), as well as low density and high density lines priced from a few hundred to two thousand dollars. The article will likely prove useful for those considering a memory foam mattress, both for information on density and the useful brand research that can be difficult and time consuming to find, especially for less-transparent brands. Best Mattress Brand also offers several other articles on mattress basics and brand comparisons for interested readers.
BestMattress-Brand.org is a mattress research blog designed to provide information to mattress shoppers. With a mission to make bed shopping easier, editors provide unbiased assessments of manufacturer claims and customer satisfaction. The blog also features industry news and brand reviews based on first and third party research, and offers weekly newsletters for subscribers.