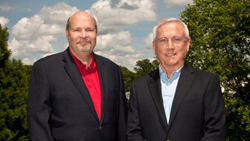 MemoryMemo™ will change how we capture and share memories forever. It adds a new dimension to photography that allows us to capture the complete memory of an event"
Charlotte, NC (PRWEB) August 12, 2015
MemoryMemo LLC announced today the official launch of MemoryMemo™, a free digital photography app for smartphones and computer desktops that creates the world's first "intelligent photo." Through the use of an innovative memory management system the app is designed to preserve and protect the detailed memories associated with each photo taken using a mobile phone. By binding searchable text, referred to as the 5W`s®, and audio recordings to a JPG image, MemoryMemo™ creates an entirely new digital file format type, called Memos.
MemoryMemo™, and its online companion MWorld™, a community-sharing portal for desktop computer users, employs a patent pending technology to collect and store the complete memory associated with an image. This includes the When? Where? Who? What? and Why? details associated with the captured photo, as well as up to 30 seconds of ambient sound present before, during, and after a photo is taken. Users can add voice commentary as well as recorded comments from others to further enhance the details captured by the Memo. MWorld™ also includes a free MemoEditor™ web app, allowing desktop computer users to easily create, edit, and display Memos within the web portal, or share them via email. Memos represent a new digital communications medium, delivering insightful, entertaining and searchable content that may be preserved and shared between friends and family, to the public within the MWorld™ web portal, and within popular social media outlets.
"MemoryMemo™ will change how we capture and share memories forever. It adds a new dimension to photography that allows us to preserve the complete memory associated with an event," said co-founder Henry Mummaw. "This new mobile app combines the visual image, with descriptive text, on-location audio that is recorded when the photo is taken, and voice commentary tracks that can be added later." Mummaw's business partner and co-founder of MemoryMemo™ Greg Robey agreed, adding, "MemoryMemo™ is one of the most exciting developments for photography since the digital camera. This will allow generations to document their lives in new, compelling ways."
Mummaw and Robey developed this app for public use, but have their sights set on numerous commercial benefits currently under development for future release. Prior to MemoryMemo™, Greg Robey worked in various ecommerce and business development roles at FedEx and AmeriGas. Henry Mummaw has over 30 years of experience in the photography industry managing consumer marketing programs for Wal-Mart, Kmart, and other major retailers. Joining Robey and Mummaw is Scott McNealy, co-founder of Sun Microsystems (now CEO of Wayin Inc.), as an owner and advisor to the founders.
"MemoryMemo™ is extremely intuitive and fun to use," said Robey. "Creating, viewing and listening to Memos offer the user a distinctively different media experience." Mummaw adds, "MemoryMemo™ also includes the ability to convert previously recorded photo images into Memos, complete with enhanced 5Ws® information."
MemoryMemo™ is now available for iPhone and Android smart phone users as a free download from the Apple App Store and Android Google Play Store. Also released is MWorld™, which serves as an entertaining and informational public web portal where visitors may view, exchange and interact with Memos presented from all over the globe.
Please visit http://www.memorymemo.com for more information, including instructional videos and a direct link to the MWorld™ online community-sharing portal, located online at http://mworld.memorymemo.com.
MemoryMemo™ was designed and developed with CC Communications, Inc., a trusted leader in mobile app development, website design, and custom web programing, serving Charlotte, N.C. and the Southeastern United States for over 20 years.
© 2015. MemoryMemo LLC | 9506 Monroe Road, Suite A/B – Charlotte, NC 28270 info(at)memorymemo(dot)com