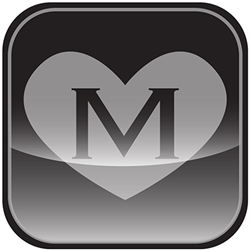 (PRWEB) August 05, 2013
Madison Los Angeles announces their grand opening party to celebrate Madison Men's Shop where a large selection of men's fashion will be available in the formally all women's boutique. The celebration is taking place Thursday, August 8th at 8745 W. 3rd St. Los Angeles, from 7-9 p.m. Send an email with your first and last name to RSVP(at)Bollare(dot)com to RSVP.
There will be complimentary food, drinks, lots of mingling, and a DJ spinning the hottest beats. You will also have the opportunity to check out their selection of men's designer clothing and socialize with fashion experts about fashion trends and tips. Madison LA is not just known for their high end fashion, they are also known for partying in style. You don't want to miss this event. Come to the grand opening party and be the first to see the much anticipated, Madison Men's Shop.
An especially exciting fact about this expansion into men's fashion is that it's happening in Madison LA's first store location. The 3rd St. location opened in 1989, and after much success, opened in several other locations in Los Angeles County including Westlake, Brentwood, Pacific Palisades and Malibu. Madison LA is very excited about adding Madison Men's Shop to their very first location, dedicating an entire section of the store to men's fashion.
For over 20 years, Madison LA has had a loyal following of fashion conscious women. They carry clothes that appeal to a broad spectrum of women including professional women, moms on the go, and women who just have to have the latest. Madison has been the one shop women go to for hand-picked fashion items including designer jewelry by Jacquie Aiche, designer bags by Valentino, designer dresses by A.L.C. and much more. Madison LA has everything a woman needs to maintain a current, wearable and timeless wardrobe.
Fortunately, for men, Madison will now be able to satisfy the growing demand for easily accessible, high-end men's fashion. Madison Men's Shop will be featuring the perfect variety of handpicked designer clothing, shoes and men's accessories from over 40 designers including:
-Levi's
-3 x 1
-Baldwin
-Raleigh
-BlkDnm
-Maison Kitsune
-Surface to Air
-Wings and Horns
-Rag and Bone
-Gant Rugger
-Save Khaki
From fun beach wear, to sophisticated night life attire and everything in between Madison Mens Shop will now be the one-stop-shop for the fashion conscious men in Los Angeles.
RSVP at RSVP(at)Bollare(dot)com for an evening of celebration as Madison Los Angeles expands their carefully selected picks to include men's fashion.