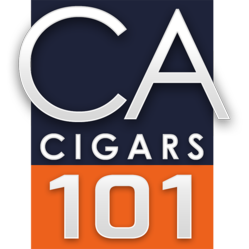 The C25K program...dictates three workouts per week, at 20-30 minutes each, for a total of nine weeks.
Easton, PA (PRWEB) July 07, 2013
The all-new Cigar Advisor is an online cigar magazine that brings a fresh, irreverent, and down-to-earth perspective on all things cigars to thousands of smokers. In addition to educational cigar content and behind-the-scenes cigar industry articles from some of the business's top names, Cigar Advisor delivers an array of content about a variety of topics of interest to people who enjoy the cigar lifestyle. The magazine also features cigar reviews and ratings submitted by real cigar smokers. Cigar Advisor has just published a new supplemental article on men's health to their Lifestyle section, titled "How to Get Fit the Easy Way."
Written as an introduction to and overview of the popular C25K (Couch to 5K) program, Executive Editor Hayward "Lou" Tenney offers an overview of the popular running protocol that has helped thousands dramatically improve their level of fitness.
Tenney details his own experience with C25K, beginning with his slow transformation from a "big kid" to a "really big guy" who tipped the scales at 330 pounds. After losing a little weight, Tenney explains that something extraordinary happened: "I couldn't sit still at my desk. At a party, I found myself outside shooting hoops alone, just to expend some energy. For the first time since childhood, I felt compelled to move."
With a newfound drive to become healthier, Tenney describes undertaking the C25K program, which dictates three workouts per week, at 20-30 minutes each, for a total of nine weeks. He explains that the first workout alternates 60 seconds of jogging with 90 seconds of walking. In successive workouts, the walks get shorter, and the runs longer, culminating in 30 minutes of nonstop running.
In the end, he opines that getting fit is as simple as putting one foot in front of the other.
About Cigar Advisor Magazine
Cigar Advisor magazine is a digital publication created for real cigar enthusiasts who love tobacco and live the lifestyle. Cigar smokers are passionate about almost everything they do - whether it's the drinks they savor, the food they devour, the cars and motorcycles they dream of, the sports they're fanatical about or the women they love, Cigar Advisor shares those passions with a razor-sharp edge, soaking up each day and experience as if it were our last. Find that passion and more on display at CigarAdvisor.com.