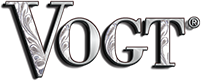 With the Johnny Bones character, our goal is to attract those customers looking for a design revealing the desperado, bandit persona – a bit more edgy, imaginative character
Woodland, CA (PRWEB) October 23, 2015
Vogt Silversmiths, a historical leader in the design and manufacturing of hand-crafted, heirloom quality, sterling silver accessories for men and women for over 45 years, announces the January expansion of the Cosmic Cowboy Collection.
The Cosmic Cowboy Collection features whimsical, imaginative characters, pulled from the pages of the legends of the Wild West – Cosmic Cowboy, a bronc busting, burly stockman; a feminine persona, pictured in pantaloons, skirt and wide brim hat taking a wild ride on a mustang, and the most interesting character, Johnny Bones, the after-life, outlaw caballero that just might be a "Robin Hood" in disguise.
First appearing in 2012, the Johnny Bones character has resonated well with consumers, characterized by the skeleton form, donning a tuxedo, sombrero, martini glass and six-shooter. The skull element is trendy yet edgy, making it one of the more popular pieces -- so much so that customers have requested the availability of additional pieces. The current pieces within this collection include a rectangular trophy buckle, a wide cuff bracelet, a watch pendant fashioned from the body of an antique watch and a hinged money clip.
"Vogt Silversmiths has been recognized for traditional, western engraving patterns and iconic figures such as stars, longhorns and bronc riders framed by fine, twisted rope edges. With the Johnny Bones character, our goal is to attract those customers looking for a design revealing the desperado, bandit persona – a bit more edgy, imaginative character," explains owner Casey Vogt.
The Johnny Bones character is crafted from hand-cut sterling silver, featuring accents in yellow and rose-gold. He is identified by his six-shooter and martini glass made of hand-cut yellow gold, hand-cut sombrero with rose gold band and a "roll of the dice." Johnny Bones dons a tuxedo with stylish wide lapels that highlights his fashionable side while a pair of dice, mounted in sterling silver bezels are created from actual cross sections of dice.
Vogt Silversmiths' product line expansion represents their continued commitment to expand product offerings, and provide heirloom quality, sterling silver jewelry in the Western tradition to their clientele. The company takes customer feedback seriously; this product expansion transpired as a direct response to consumer demand and demonstrates their goal of keeping loyal customers happy.
Vogt Silversmiths will be adding buckle sets, cufflinks, bolo ties, and trophy buckles. The price points for pieces within the collection will range from $149-$1699.
The products will be featured in upcoming advertising placements in Cowboys and Indians, a leading lifestyle Western magazine and will be highlighted on the Vogt website. Western lifestyle retailers across the country will feature a number of these pieces in their showrooms.
About Vogt Silversmiths
Vogt Silversmiths sells belt buckles, men's accessories, western jewelry, leather items and more. Many of their pieces are handmade and hand engraved, and Vogt Silversmiths purchases are protected by a lifetime guarantee. To learn more about their products, visit vogtsilversmiths.com