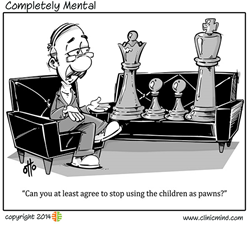 We leverage the cloud, billing experts, and Artificial Intelligence to create an effective and easy to use individual patient care plan
Clearwater, Florida (PRWEB) November 23, 2015
Affinity Billing Software helps their clients automate patient care planning and monitoring. Their Care Plan software ensures that patients can commit to care and easily understand their financial commitments, while offices stay compliant by charging, adjusting, and writing off the correct amounts. Click here to learn more.
According to Erez Lirov, Affinity Billing's Chief Technology Officer, tracking a comprehensive wellness plan spanning acute and maintenance care across insurance and cash commitments is very complex. "This complexity makes it difficult to discuss with patients their responsibility prior to care. Additionally, scheduling step down visits across weeks and months manually is time consuming. In our experience, insurance companies leverage any opportunity to delay longer and underpay more insurance claims. We leverage the cloud, billing experts, and Artificial Intelligence to create an effective and easy to use individual patient care plan," says Lirov.
Click here to learn more.
About ClinicMind by Affinity Billing, Inc
ClinicMind by Affinity Billing delivers all-inclusive practice management software for mental health facilities, automating tasks and improving efficiency, cashflow predictability, and compliance. In addition to billing, documentation, and patient scheduling features, ClinicMind serves as a cloud-based platform for a wide range of integrated patient experience management applications, including patient education and marketing. This ONC-certified software is supported by a dedicated coaching staff, who help practice owners and managers address every aspect of practice management -- so at the end of the day, patients gain exceptional care and ClinicMind clients - peace of mind. Visit http://www.clinicmind.com for more information.