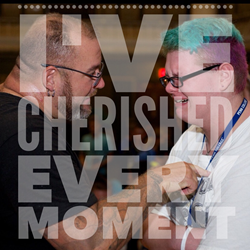 "Jeff's legacy will live on for quite some time in our community" – Brett Boggs, Supt. of Schools, Tippecanoe Valley, IN
Woodstock, Ontario CANADA (PRWEB) June 15, 2016
Teen Suicide Expert and Teen Mental Health Speaker Jeff Yalden has been hired to visit Woodstock, Ontario as they are concerned about a "Suicide Contagion", said the Canadian Mental Health Association. Police in Woodstock say that five people aged 19 and under have taken their own lives since the beginning of 2016 in what an official of the Canadian Mental Health Association is calling a "Suicide Contagion."
The chief of police, Chief William Renton, says in the same time frame that 36 people have expressed suicidal thoughts or attempted suicide in Oxford County, which includes Woodstock and seven neighboring communities. They declared Woodstock, Ontario, "A City in Crisis!"
Originally, a teenager reached out to Youth Motivational Speaker and Teen Suicide Prevention expert Jeff Yalden asking for his help. Shortly thereafter, community members started reaching out to Jeff for his help in their community. Jeff immediately sent a video on YouTube: A City in Crisis Video. Since that video, the community has decided to bring Jeff in.
On Thursday night, June 16, 2016 at 6:30 pm Jeff Yalden will be speaking at the Oxford Auditorium in Woodstock. The talk is FREE and open to the public. This event is prepared to bring over 3500 people to listen to Jeff speak. Jeff will talk about his own personal experiences, struggles, and how he overcomes major depression and PTSD to live a balanced life and inspires others to do so too. More importantly, Jeff will talk about his Theory on Teen Suicide and the two main components that cause a teenager to make that life ending decision. Jeff's talk will be inspirational and uplifting while speaking to the heart of his audience.
Jeff Yalden will also spend the following three days in Woodstock meeting with small groups and families. He will talk personally with classmates, families, and individuals needing support. There will also be mental health professionals with Jeff during his visit to Woodstock.
Any questions, please contact the office of Jeff Yalden at 800-948-9289 or his office at office(at)JeffYalden.com. You can also reach out to Ms. Rene McIntyre who is the coordinator of bringing Jeff to Woodstock. You can reach her at 226-228-5879 or email her at totcm(at)icloud.com.