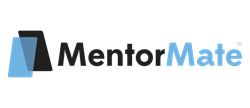 Minneapolis, MN (PRWEB) October 27, 2013
MentorMate (http://mentormate.com) announced today that the company ranks 4th in Minneapolis/St. Paul Business Journal's Fast 50, a listing of the fastest-growing private companies in Minnesota released by the publication on October 24, 2013. Founded in 2001, MentorMate had 30 employees at the start of 2011 and now has 207, resulting in the company's recent relocation to its larger Uptown office space. The company boasts a three-year growth rate of 361.81percent.
Björn Stansvik, CEO of MentorMate, attributes the company's growth and success to the worldwide demand for web and mobile technology. "Smart phones and apps continue to grow at an unprecedented rate, which places MentorMate in an ideal situation for exponential growth," says Stansvik. "We've only seen the demand for our web and mobile technology solutions increase year after year."
In 2012, MentorMate ranked 7th in Minneapolis/St. Paul Business Journal's Fast 50 and was one of three Minnesota companies in Twin Cities Business magazine's Flyover 50, which recognized the 50 fastest-growing companies based in the middle of the country. Recently, MentorMate ranked 18th among the top web development and design firms in Minneapolis/St. Paul Business Journal's The List.
About MentorMate: Founded in 2001, MentorMate is a full-scale, custom web and mobile software design, development, management and consulting services firm based in Minneapolis. First in mobile (since 2001); strategically blended on/off shore dedicated teams; and a full-service, high-quality software application development and management provider, MentorMate delivers exceptional value by providing systems design, architecture, infrastructure, UX, development, quality assurance, maintenance, support and product continuation services to our rapidly growing list of satisfied clients. Learn more at http://www.MentorMate.com.