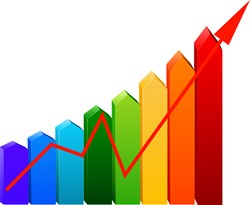 A Small Business Loan That is Within Reach.
Nationwide (PRWEB) August 02, 2013
Business Cash Advance Guru is making available a professional business loan provider review in order to better educate small companies on which lending institutions are the most accessible, and which have the best business loan rates.
This research is demonstrating the continuance of a disturbing trend, which has been well documented in the news media in the past several years, "Bank lending to small businesses fell a dramatic $15 billion in the first quarter of 2011, according to a new report by the Small Business Administration. Nominal small-business loans outstanding have now declined to levels below those reported in June 2006," AOL Small Business reported in June 2011, and unfortunately, that trend continues today.
Business Cash Advance Guru, a leading alternative lender which specializes in several types of small business capital resources, states that the loan process and procedures followed strictly by large corporate banks, is not only a stressful undertaking, it is a very unpleasant experience.
For a short period of time, there were a few other sources of capital funding for small businesses, "In the past few years, the big banks ceded their dominance of the small business lending space. When they closed the door others — including smaller, regional banks, credit unions, micro lenders, and cash advance companies — filled the void," states a news report in Small Business Trends. Now, only the big banks and alternative lenders remain viable loan sources.
The difference in the remaining lenders is that merchant cash advance comparisons are only available through alternative lenders because the large corporate banks are trying desperately to hold onto their small business lending monopoly. In fact, such alternative lenders, like Business Cash Advance Guru, offer a business loan provider review for potential borrowers to go over.
Business Cash Advance Guru states that the process of obtaining a small business loan through a big bank remains an uphill challenge because those institutions are very selective in lending money. Recent news outlets have reported that all combined, the largest corporate run banks in the United States are holding approximately $1.8 trillion in their reserves. That figure becomes all the more dramatic when it's likewise reported that those banking institutions are not required to hold even a small percentage of those amounts in their reserves to comply with banking and finance laws.
The alternative lenders also points out that merchant cash advance comparisons demonstrate the affordability of business cash advances. Business Cash Advance Guru offers different types of capital infusion options at rates that are very competitive with traditional banks and have some of the most flexible repayment terms available to the small business community. Loans range from $5,000 to $500,000, and pre approvals are granted generally within 24 hours. What's more, funds are directly deposited into the borrower's business checking account in just 5 to 10 business days. Loans are based on credit card receipts and future bank deposits.
Conversely, the big corporate run banks take weeks to update their applicants on loan statuses, require substantial collateral, ask for certified financial statements, run personal and company credit reports, and ask for a personal guarantee.
Common alternative funding services (http://www.businesscashadvanceguru.com) now offers, through their nationwide expansion:
- Restaurant Funding
- Business Cash Funds Fast
- Merchant Loans
- Unsecured Business Loans
- Merchant Cash Advance
- Small Business Loans
- Small Business Loans and Funding
- Business Loans and Business Funding
- Business Loans
- Unsecured Business Loans
- Business Line of Credit
- Hard Money Business Lending
- Merchant Cash Advance Lending
- Business Loan Alternative
- Bad Credit Small Business Loan
- Equipment Leasing and Financing
- Small Business Investors
- Unsecured Small Business Loans
- Unsecured Merchant Advance
- Business Cash Flow Funding
- Franchise Funding
- Physician Funding
- Medical Funding
- Media Funding
- Retail Funding
- Restaurant Loans
- Poor Credit Business Loans
- Business Working Capital
More services are available in addition to the above list through the website at: http://www.BusinessCashAdvanceGuru.com
The expanded services are also available to the following statewide geographical areas:
Alabama, Alaska, Arizona, Arkansas, California, Colorado, Connecticut, Delaware, District of Columbia, Florida, Georgia, Idaho, Illinois, Indiana, Iowa, Kansas, Kentucky, Louisiana, Maine, Maryland, Massachusetts, Michigan, Minnesota, Mississippi, Missouri, Montana, Nebraska, Nevada, New Hampshire, New Jersey, New Mexico, New York, North Carolina, North Dakota, Ohio, Oklahoma, Oregon, Pennsylvania, Rhode Island, South Carolina, South Dakota, Tennessee, Texas, Utah, Vermont, Virginia, Washington, Washington DC, West Virginia, Wisconsin, and Wyoming.
In a statement released today the company stated that it was necessary to undertake major expansion strategies of its small business lending and bad credit business loans in a bid to ward off any strong competition from other lending service providers in the business financing industry. The ongoing expansions will also serve as a great advantage to the small business lending sector which is bound to grow with the companies funding capability.
About TieTechnology Business Solutions
http://www.businesscashadvanceguru.com is a division authorized by TieTechnology, LLC. TieTechnology, LLC. Specializes' in service based solutions for businesses. Services provided by TieTechnology are merchant credit card processing, business service telecommunications, business cash advances on credit card processing platforms and web based visibility marketing. The advantages of doing business with TieTechnology is their commitment to their customer service excellence and the offering of one stop solutions to all business to business service product needs for the customers' convenience. To learn more about their wide assortment of business services, please visit http://www.tietechnology.com, http://www.businesscashadvanceguru.com or email: sales(at)businesscashadvanceguru(dot)com.
TieTechnology, LLC
813-856-0223 x150
888-809-9243 x150