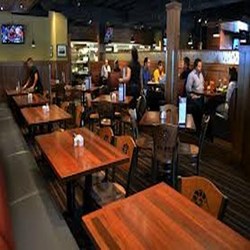 Announcing the Most Affordable, Easy to Access, No Credit Check Merchant Cash Advances for Restaurateurs, Courtesy of BusinessCashAdvanceGuru.Com
Nationwide (PRWEB) December 17, 2013
The effects of the Great Recession are still being felt by small businesses. As regional banks continue to fail, large corporate banks are severely restricting access to capital because these lenders have suffered hundreds of millions of dollars in losses from defaulted small business loans and mortgages. Small businesses are turning to Business Cash Advance Guru.Com for capital funding through low cost, easy to obtain, merchant cash advances.
Attempting to limit the fallout of scores of failing banking institutions, the United States government has enacted a host of federal bank regulations. In turn, banks have become more stringent in their lending qualifications, requiring nearly perfect credit and substantial collateral before considering a loan.
"Half of small businesses that want credit are being denied it, according to a new survey. The Federal Reserve Bank of New York surveyed 426 small businesses in June and July for the report, which defined a small firm as privately owned, with 500 or fewer employees, and less than $25 million in revenue. Seventy percent of those surveyed had fewer than five employees on the payroll. Of the businesses who received credit, 75 percent said they were getting only 'some' of the credit they requested. During the first half of the year, nearly six out of 10 (59 percent) of the businesses surveyed applied for credit, showing demand is there. But more than two-thirds also had a drop in sales/revenue, with 49 percent saying these figures were down 'significantly,'" reports Inc.com.
A recent business loan provider review finds that alternative lenders, like BusinessCashAdvanceGuru.Com, have become the go-to source for the most affordable business loan rates and capital funding. This lender boasts a 98 percent approval rate, offering between $5,000 and $500,000 based on monthly credit card sales, not credit history. Funds are directly deposited and may be used for any purpose. Rates begin at only 1.9 percent, and payment installments are a percentage of the loan, not a fixed sum, making them affordable during slow sales months.
"BusinessCashAdvanceGuru.Com makes obtaining financing approval as fast and as simple as completing a credit card application. The goal of providing access to business capital swiftly and easily to small businesses across the country is realized through the alternative lender's release of its proprietary commercial funding system."
Business Cash Advance Guru.com expanded nationwide services are now available in the following geographical areas:
Alabama, Alaska, Arizona, Arkansas, California, Colorado, Connecticut, Delaware, District of Columbia, Florida, Georgia, Idaho, Illinois, Indiana, Iowa, Kansas, Kentucky, Louisiana, Maine, Maryland, Massachusetts, Michigan, Minnesota, Mississippi, Missouri, Montana, Nebraska, Nevada, New Hampshire, New Jersey, New Mexico, New York, North Carolina, North Dakota, Ohio, Oklahoma, Oregon, Pennsylvania, Rhode Island, South Carolina, South Dakota, Tennessee, Texas, Utah, Vermont, Virginia, Washington, Washington DC, West Virginia, Wisconsin, and Wyoming.
About Us
http://www.BusinessCashAdvanceGuru.com is a division authorized by TieTechnology, LLC. TieTechnology, LLC, specializes in service based solutions for businesses. Services provided by TieTechnology are merchant credit card processing, business service telecommunications, and web based visibility marketing. The advantages of doing business with TieTechnology are, their commitment to their customer service excellence and the offering of one stop solutions to all business to business service product needs for the customers' convenience. To learn more about their wide assortment of business services, please visit http://www.tietechnology.com.
TieTechnology, LLC
813-856-0223 x150
888-809-9243 x150