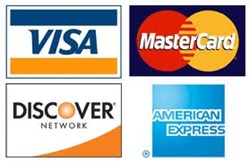 Your average startup cannot afford to hemorrhage money to their merchant account on every transaction...
Phoenix, AZ (PRWEB) July 23, 2013
The customer driven credit card processing company review site, RateCreditCardProcessing.com has announced its top 10 merchant account services 2013 industry value leaders list.
At http://www.ratecreditcardprocessing.com all reviews are submitted by visitors who want to share the experiences they've had with various payment processing services, and company comparisons are measured by review scores covering important factors like overall value, fees, customer service and ease of setup.
Company officials say they believe this type of review process allows visitors to see the good, the bad and the ugly experiences of working with different payment processors and allows a business owner looking to accept credit card payments make a more informed decision on which merchant service will work best for them.
A June 6, 2013 FTC payment processor complaint alleging unfair sales, billing practices and fraud against Independent Resources Network, according to the site, underscores the need for comparing company customer reputation scores and feedback prior to making a commitment with a provider.
"Working with the wrong provider can be ruinous to a fledgling business. Your average restaurant startup, office, or internet business can't afford to hemorrhage money on every purchase," said Greg Wong of Ratecreditcardprocessing.com.
In addition to the company reviews, vital information on how credit card processing works, including how to reduce unnecessary transaction fees, can be found at RateCreditCardProcessing.com.
"We do not display ads on our site and no merchant account company can pay us to remove negative customer reviews,' Wong said. "Instead, merchants are provided the opportunity and encouraged to respond to bad reviews, merchants can provide an official merchant response to address customer concerns."
According to the site, listing the 10 best merchant services each quarter provides new business owners up to date information so that they can make the best decision for their enterprise quickly, rather than get bogged down researching hundreds of providers. Good companies come and go, but our rankings help entrepreneurs keep track of the best options in payment acceptance at a glance.
To learn more about the top-rated merchant accounts or to read reviews of other payment processing services, visit http://www.ratecreditcardprocessing.com today.
ABOUT RATECREDITCARDPROCESSING.COM
100% user driven, read real customer reviews and compare over 50 companies fighting to provide more value. Learn which companies its vital to stay away from and which have earned a top reputation at: RateCreditCardProcessing.com