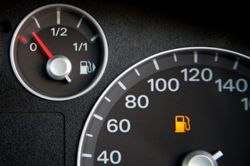 People who now use our website to purchase exterior body components for Ford brands of vehicles will be able to use our automated price tool
Austin, TX (PRWEB) August 26, 2015
Locating body parts for out of production vehicles will now be easier for consumers or body shop mechanics who utilize the CarPartsLocator.com website. The OEM parts inventory of used components now includes Mercury Sable rear bumpers. Price data and precise inventory information can be reviewed at http://www.carpartslocator.com/mercury-sable-rear-bumper.
Ford produced the Sable brand of vehicles between 1985 and 2009 in the United States. The rear bumper assemblies that are available can be placed onto the GS, LS and LTS sedan or station wagon editions. The choices for bumpers include OEM painted and non-painted versions to help consumers match the correct color type.
"People who now use our website to purchase exterior body components for Ford brands of vehicles will be able to use our automated price tool," said one rep from the CarPartsLocator.com company.
The used Sable bumpers that are now for sale are directly supplied by company partners at the CPL website. The inventory numbers and sale pricing that is available to explore is approximate at the time of distribution. Both front and rear bumper products that are available are covered under standard warranty terms.
"The V6 powered vehicles in the Mercury brand can be fitted with any of the exterior components that are available for research using our automotive website," the rep added.
The Car Parts Locator company has recently expanded the number of automotive salvage yards that are directly supplying the listed inventory in the company computer system. Consumers have the ability to sort through all products listed by using only a part number or direct vehicle identification number to correctly match a particular car type.
About CarPartsLocator.com
The CarPartsLocator.com company is currently able to feature used condition components inventory from Chevy, Ford, Dodge and foreign automobile manufacturers. The company lists inventory that can be ordered through its supplier partners. The CarPartsLocator.com has now developed a salvage yard research tool that accurately displays all products in stock.