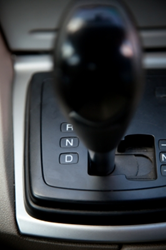 The 1980 to 2010 produced assemblies that people can explore using our website are each represented with a sale price that will be locked in for the duration of this year
Green Bay, WI (PRWEB) August 30, 2015
The Mercury brand of vehicles marketed nationally by the Ford Motor Company continues to remain popular in the secondary market. Due to new suppliers of replacement components, the Preowned Transmissions company is able to supply used Mercury transmissions in its revised 4-speed inventory online. Specifics about model numbers in stock can be reviewed at http://preownedtransmissions.com/purchase-mercury-transmissions.
The relationships with vehicle parts suppliers across the United States has made it possible to build the current inventory of Mercury products available this year. While there have been multiple 4-speed gearboxes installed in Ford subsidiary vehicles, consumers can only choose the CD4E, AOD, 5R55S, AX4N and 4R70W editions now being promoted.
"The 1980 to 2010 produced assemblies that people can explore using our website are each represented with a sale price that will be locked in for the duration of this year," said one seller at the Preowned Transmissions website.
Since some vehicle transmissions are sold incomplete without a torque converter unit, consumers typically have to pay extra to receive these mechanical units. The PreownedTransmissions.com company has been able to secure its inventory from suppliers that offer a complete torque converter at no additional charge.
"When gearboxes are not powered by hydraulic fluid, a torque control system is required and these can be found in the inventory we are now offering," the seller included.
The Preowned Transmissions company has a toll-free ordering line that consumers can access when not using the research tools available on the company homepage. The number at 1-866-320-1182 is active daily and managed by automotive parts specialists.
About PreownedTransmissions.com
The PreownedTransmissions.com company is now able to showcase gearboxes from Ford Motor Company, General Motors, Dodge, Honda and other top brands retailed in North America. The used conditioned inventory is directly distributed by junk yards. The PreownedTransmissions.com company has opened a new call center capable of handling requests by consumers for pricing and components research.