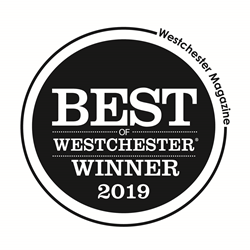 DOBBS FERRY, N.Y. (PRWEB) June 25, 2019
Mercy College is proud to announce that it has been honored by Westchester Magazine as this year's Best College. Mercy will be celebrated in Westchester Magazine's Best of Westchester issue, as well as at this summer's Best of Westchester party.
This is the first time Mercy College has been recognized as Westchester Magazine's Best College.
"We are extremely honored and humbled to receive this accolade," said Timothy Hall, President of Mercy College. "It is always a great feeling to know your neighbors believe you stand out among the many fine institutions of higher education in Westchester County. The Mercy College community is proud of all its accomplishments, and we are very excited about the many wonderful things the future has in store for us."
Mercy College finished with the highest number of votes in the College/University category in the Services section of the readers' ballot. Readers of Westchester Magazine voted during a period of online balloting from December 3, 2018 through January 23, 2019.
The Best of Westchester party will take place on Wednesday, July 24, 2019, at Glen Island Harbour Club in New Rochelle. Best of Westchester winners from various categories are expected to attend.
About Mercy College
Mercy College is the dynamic, diverse New York City area college whose students are on a personal mission: to get the most out of life by getting the most out of their education. Founded in 1950, Mercy offers more than 90 undergraduate and graduate degree and certificate programs within five schools: Business, Education, Health and Natural Sciences, Liberal Arts and Social and Behavioral Sciences. Mercy College challenges its faculty and staff to make higher education work for anyone hungry enough to earn a better place in life. With campuses in Dobbs Ferry, Bronx, Manhattan and Yorktown Heights, the vibrancy of the College culture is sustained by a diverse student body from around the region.