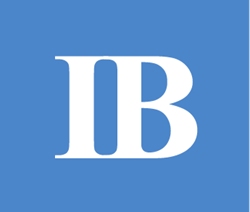 (PRWEB) March 08, 2017
InvestmentBank.com, an innovative software and services provider for middle-market companies, is pleased to announce the creation of an editorial board for the company's M&A blog. The new board includes editors for writing, editing and managing the company's growing repository of only blogs and other expert content in the M&A field. The new editorial board also includes additional openings for written content from expert writers and influencers across the M&A ecosystem from attorneys to CPAs to investment bankers.
"We are excited to announce the launch of our editorial board," says Carl Christensen, VP of Strategy for Deal Capital Partners, LLC and InvestmentBank.com. "It represents significant growth in the scope and scale of the content we continue to produce for our company website(s). It is also reflective of our desire to effectively put the right systems and controls in place for compliant content as the volume of content continues to grow."
Because part of the expansion of its online presence now includes the opportunity to on-board other guest writers across the investment banking ecosystem, the company expects the quality and quantity of the firm's expert articles to continue to grow. "With the creation of our editorial board, we now are able to provide guest writing and guest article opportunities for expert accountants, attorneys, wealth managers, M&A advisors and other investment bankers," says Christensen. "We are ultimately looking for the best way to streamline the quality and quantity of the content being published on our website."
Those considering the option of potentially writing and posting content will need to keep in mind that each published article will be subjected to editorial and compliance oversight. Consequently, not every writing or content piece will be accepted for publishing on the company's website. Only the best and most professional writers are invited to apply for the opportunity to publish on the firm's site.
About InvestmentBank.com
InvestmentBank.com is a website owned and operated by Deal Capital Partners, LLC, a firm dedicated to software and services for investment banking, mergers & acquisitions and capital formation. The company assists middle-market business operators and issuers in the sale of company securities and assets. The firm works with issuers, investors and other intermediaries to provide the right resources to complete the most equitable transactions for their clients. More information is available on the company's website at http://investmentbank.com/