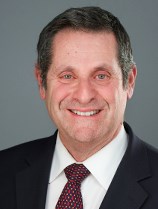 A thorough legal audit can prevent costly mistakes for any business planning a sale or major deal.
New York, NY (PRWEB) December 09, 2013
"Long before initiating a merger, acquisition or significant transaction, businesses must carefully review their underlying legal documents and agreements," advised James Alterbaum, a senior Corporate Partner at Moses & Singer LLP with offices in New York and Long Island. In a speech before business professionals at LaunchPadLI, a Long Island, N. Y.-based center for entrepreneurial development, Jim spoke about his experience in preparing businesses for "prime time events."
"Major negotiations can come to a hard stop if legal documents are missing or poorly prepared," noted Jim. "That's why I recommend a legal audit. It's the best way to ensure a smooth, transparent transaction for all parties involved."
The first step in a legal audit concerns checking corporate records, such as charters, minutes and stock books against deficiencies. "When companies are first created, the founders may overlook legal formalities," says Alterbaum. This can cause issues down the line if not corrected. "Determine now if the form of organization meets the corporation's goals."
With respect to ongoing operations, an attorney should review contracts and major agreements to determine any impact from anti-assignment clauses or change of control provisions. This could hinder a merger deal or sale of the business.
"Any company with valuable patents and trademarks needs proper protection for its intellectual property." Alterbaum recommends that intellectual property get covered by "work for hire" agreements where appropriate. Additionally, businesses should consider having key employees sign nondisclosure and appropriate restrictive covenant agreements.
Another key area of risk concerns UCC and judgment and litigation searches. These searches reveal whether the company or its principles face threats from liens, judgments, or litigation. Performing background checks on all business principles can further minimize risk.
"A thorough legal audit now will prevent costly mistakes in the future, as a business considers strategic alternatives," says Alterbaum. "Multi-million dollar negotiations can disintegrate if surprises emerge at the last minute. Work with an experienced professional to build the legal foundations of your business, so that any future offer can proceed on the basis of mutual trust and honesty."
------------------------------------------------------------------------------------------------------------
James Alterbaum, a senior corporate partner in the Corporate/M&A practice of Moses & Singer LLP has over 30 years experience in corporate, securities, commercial and employment law. Moses & Singer, a New York City law firm founded in 1919, serves the legal needs of prominent industries and individuals in diversified commercial, professional and personal needs. Moses & Singer is a sponsor of LaunchPad LI, a center for entrepreneurial business development and investment based in Mineola, NY. This press release is provided for informational purposes only and does not constitute legal advice. It is not intended to create, and receipt does not constitute, an attorney-client relationship between the sender and the receiver.