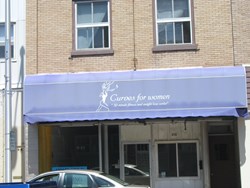 Merrill, WI (PRWEB) January 10, 2014
A piece of mixed use Real Estate in Merrill, Wisconsin is just one of the standout items in Micoley.com's exciting January auction event.
First time investors just starting out in the world of investing, might find it hard to decide between commercial and residential Real Estate. Micoley.com's January auction event features something that could be just what first time investors need: mixed-use Real Estate. Mixed-use is a symbol of modernity and development, and it looks great in any Real Estate portfolio.
This building on the main drag of Merrill, Wisconsin once housed a workout space exclusively for women, as well as two apartments. Today, the retail space downstairs would make an ideal commercial location for a variety of purposes. Although it can be anything, a workout studio would still be a welcome addition to the neighborhood. A number of other trendy styles of aerobic workouts require studios like these, and since these have been on the rise, such studio style retail space houses successful businesses all over the country. Martial arts and dance classes could also be conducted in this location without much renovation.
However, what makes this a unique purchase is that it features two apartments upstairs, each of which has two bedrooms and one bathroom. For anyone looking to get the full experience as a landlord --providing space for living, and for business to be conducted at the same time-- a mixed-use space is the only way to go.
Merrill, part of Lincoln County, is a small community with a stately downtown. This mixed-use building is located in the town's epicenter at 416 W. Main Street. Typical of an American small town, the businesses along is main street are some of the area's most highly trafficked spots, with some of the only pedestrian traffic in an area dominated by cars as the primary method of transportation.
Mixed-use property has a number of community benefits including improved density and neighborhood variety. In addition, apartment living is typically more affordable than renting a single family house. Those who prefer mixed-use are generally those who dislike commutes and prefer to live where they work. Mixed-use also promotes easy access to retail, including nearby sources of fresh produce, and other commercial opportunities. Finally, living in an area with mixed-use promotes a stronger sense of community and belonging in residents.
Total area for this building is 5,184 square feet. During auction event number 1201 on January 25th, 2014 at 11:00 a.m., the bidding for this property will begin at $19,500, well below the original asking price of $32,500. Interested parties are advised to seek out as much information as possible before making an offer. However, early offers will be accepted, so, as always with Micoley.com auctions, time is of the essence.
In the meantime, interested parties should visit http://micoley.com to find more photos and details about the property, or by visiting in person and performing an inspection on site, which is highly recommended. 1-866-371-3619 is Micoley.com's information line. Additionally, Micoley.com features a live chat service through which questions can be answered.
About Micoley:
Green Bay, WI-based Micoley.com is a Real Estate marketing firm specializing in project focused auctions of bank-owned properties throughout the United States. The Micoley approach to Real Estate marketing tailors each auction plan to the client's individual needs. The site is constantly being updated for the benefit of buyers, as large scale auction events are held monthly, and new properties are added daily. Auctioneer Firm: Micoley.com #432-53. Auctioneer: Wade T. Micoley #2647-052. Broker Firm: WM Enterprises, Inc #835181-91. Broker: Wade T. Micoley #43427-90.