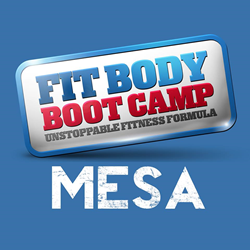 ...it is imperative we give back to those who are in need.
Mesa, AZ (PRWEB) December 09, 2014
Benjamin Jones, Iraq war veteran, Army National Guard serviceman, and owner of Mesa Fit Body Boot Camp, is organizing a charity event at three Fit Body Boot Camp locations to raise money for Jared Allen's Homes for Wounded Warriors. The charity event will raise funds to help support and find housing for Army Sgt 1st Class Cory Remsburg and Army Sgt. John Ricketts.
Additional support for Jones' event will come from Antonio Olander, owner of Chandler Fit Body Boot Camp, who is also a combat veteran and currently in the Army Reserves. Olander will be raising funds with a simultaneous event at his Chandler Boot Camp location. Michael Bell, owner of Litchfield Park Fit Body Boot Camp and former Denver Broncos player will also be hosting his own chapter of the fund-raiser with the support of Green Bay Packers player Andrew Thurman.
Fit Body Boot Camp is the nation's fastest growing indoor fitness boot camp franchise. With hundreds of locations worldwide, and new locations opening each month, it is quickly establishing itself as a powerful force in the fitness industry. CEO and founder of the boot camp brand, Bedros Keuilian, is well known for his outspoken support of United States Veterans and Benjamin Jones, owner of the Mea Fit Body Boot Camp, is using this event to continue contributing to and benefitting the nation's veteran community.
"Most important about what we are doing," says Jones while explaining the motivation behind this event, "is benefiting the veterans who Jared Allen's Homes for Wounded Warriors is working with. We're trying to raise enough money for them to afford housing that accommodates the physical needs that come from injuries sustained during combat. All proceeds from this event will go towards the soldiers' housing situations, which I believe is an amazing way for us to help these American heroes during the holiday season."
Jones expressed his personal connections to the cause: "With Christmas and the holidays approaching, I believe it is imperative we give back to those who are in need— I wanted to use Fit Body Boot Camp as a way to do that. I specifically chose to donate the proceeds from this event to Jared Allen's Homes For Wounded Warriors because I myself am a United States Army Veteran. Having served in Iraq, I know all to well what it can be like trying to adjust to civilian life. Some guys, like the soldiers we are honoring today, come back with life altering injuries; it is important that we, as a community, assist those who have sacrificed so very much."
The event will be held on Saturday, December 13, across the three separate locations: Mesa, Chandler, and Litchfield Park Fit Body Boot Camps. Workouts are scheduled for 11:00am, 12:00pm, and 1:00pm. To raise funds during the event, tickets will be sold for a one-hour, military style boot camp that both honors and provides funds for the disabled veteran receiving assistance. Each location will raffle three-month and one-month training memberships as well as t-shirts and other prizes. Jones has set a fund-raising goal of $15,000 that will go exclusively to assisting the honored veterans.
About Mesa Fit Body Boot Camp:
Mesa Fit Body Boot Camp is part of the Fit Body Boot Camp family of indoor fitness boot camps, whose global goal is to engage 20% of the world's population in a healthy and fit lifestyle by the year 2020. Mesa Fit Body Boot Camp is owned and operated by Benjamin Jones. Jones is committed to helping members of the Mesa community set and accomplish their own health and fitness goals.
For more information about Mesa Fit Body Boot Camp, please call (480) 382-1354, visit their website at:
http://www.fitbodymesa.com
or their Facebook page at:
https://www.facebook.com/fitbodybootcampmesa