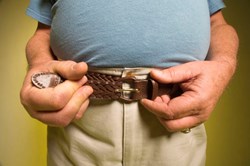 Boston, MA (PRWEB) October 02, 2013
The health and wellness website Diet Recommendations has just published a new video that points out the complex factors associated with metabolic syndrome. The information points out that as many as 70 million Americans are diagnosed with metabolic syndrome.
Metabolic syndrome a very harmful condition that greatly increases the possibility of insulin resistance, heart disease, diabetes, stroke and hardening of the arteries.
At the conclusion of the video a free report is offered to help people choose the best foods to eat before bed in order to start losing weight and lowering blood sugar which can have a positive effect on reversing metabolic syndrome. The free report is available at http://dietrecommendations.com/metabolic-syndrome-diet.
The new video discussing metabolic syndrome can be viewed on the website of Diet Recommendations at http://dietrecommendations.com/metabolic-syndrome-treatment-and-risks/.