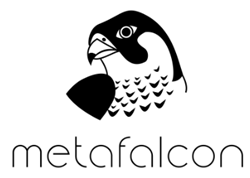 Rochester, NY (PRWEB) April 18, 2017
"In Ancient Egypt, the falcon was a symbol of power. Horus was the god of the sky and was often pictured as a falcon. Egyptians worshipped the sun, and to them, no other living thing came closer to the sun than the falcon. There was a divinity associated with being high up in the sky. We [metafalcon] see this as having a higher perspective. In other words, we see the falcon as a symbol for wisdom. Many companies have many different guiding principles, but ours is simply to do our job as wisely as possible." - Owner explains the origin and mythology of metafalcon.
What does a wisely done SEO (Search Engine Optimization) job look like? In a few words: solid foundational work with an eye towards the future. SEO is an ever-changing landscape. Google is constantly updating its algorithm to stop those who are gaming the system. This means that cheap tricks are for kids. Techniques that increase rankings in one day can create ranking penalties the next. As the Amish say, "A fence that goes up fast falls down fast." It pays off to use strong foundational strategies that mimic real businesses.
Metafalcon, a strong proponent of the foundational approach, is a newly minted SEO company from the Rochester, NY region. Their website can be found at http://metafalcon.com. Many business owners are unsure of what factors affect search engine results. The new website offers some quick tips on what to look for as well as a discovery form for any businesses looking for additional help.
Search is getting bigger every year. Businesses that can stay at the top of the rankings end up with the most customers.