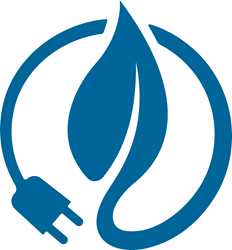 "There is a surge in market demand for efficiency as-a-service projects across the board," said Bob Hinkle, President and CEO, Metrus Energy.
San Francisco, CA (PRWEB) August 02, 2017
Metrus Energy, a pioneer in energy efficiency financing, has announced an Efficiency Services Agreement (ESA) project with Jack Barrack Hebrew Academy in Bryn Mawr, Pennsylvania, the company's first deal with an educational institution.
The $1.1 million efficiency-as-a-service project will be installed later this summer at the Academy's multi-building campus and will include HVAC upgrades, building automation, hot water controls and interior lighting retrofits. The project will reduce the Academy's energy use by more than 25%. This translates into approximately 13,000 tons of CO₂—the equivalent of taking 2,500 cars off the road over the life of the project.
Metrus is collaborating with Siemens on the installation, operation and management of the energy efficiency measures. Reinvestment Fund is a new lending partner for Metrus on this deal. The overall project will benefit from a public-private partnership by tapping into the State of Pennsylvania's Green Energy Loan Fund (GELF), which finances energy conservation and efficiency improvements for buildings across Pennsylvania. GELF was established by the Pennsylvania Department of Environmental Protection (DEP) with funding provided by the U.S. Department of Energy's State Energy Program.
"This energy efficiency project is going to provide significant cost-savings and key upgrades to our school," said Alex Stroker, Chief Operating and Development Officer, Barrack Hebrew Academy. "The beauty of this type of an agreement is that the energy savings will pay for the cost of new equipment and upgrades. Ultimately this will benefit our students by making a more comfortable and healthy learning environment while freeing up funds for other school programs."
"There is a surge in market demand for efficiency as-a-service projects across the board," said Bob Hinkle, President and CEO, Metrus Energy. "Schools like Barrack Academy are proactively upgrading their facilities by tapping into energy savings realized from their own efficiency retrofit projects."
"Implementing building improvements in an educational institution not only saves energy costs, lowers CO₂ emissions, and simplifies facility maintenance, but also helps improve the learning environment for students and faculty," said Joseph Peters, Zone Vice President, Siemens Building Technologies Division.
About Metrus:
Metrus Energy is a leader in energy efficiency financing for large retrofit and building upgrade projects at commercial, industrial and institutional facilities. Through its comprehensive financing solutions, Metrus pays for all upfront and ongoing project costs, removing initial investment as a barrier and providing facilities with the immediate financial, operational and environmental benefits of impactful energy efficiency measures. Metrus has developed and financed a wide range of retrofit projects for its customers, including high efficiency lighting, energy management and controls systems, HVAC equipment upgrades and replacements, motors and pumps and continuous commissioning programs.