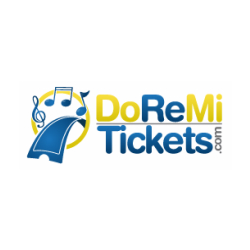 San Antonio, Texas (PRWEB) January 13, 2014
The Alamodome in San Antonio, Texas is scheduled to play host to the Korea Republic and Mexico national soccer teams on January 29, 2014. This match represents the start of Mexico's 12th straight annual North American tour. Having already qualified for the 2014 World Cup, both the Korea Republic and Mexico national teams enter this match with hopes of perfecting their skills before the true competition begins in June. Mexico tickets are already available for sale for this friendly game; however, tickets are expected to sell quickly.
Mexico National soccer game in San Antonio: http://doremitickets.com/Sports-Tickets/Soccer/Mexico-Tickets
The Alamodome last hosted the Mexican National Team in 2004 when Mexico defeated Guatemala 2-0. In addition to their game against the Korea Republic, Mexico is scheduled to play a total of 5 matches as a part of their 2014 U.S. tour. Stay tuned for information regarding the release of future Mexico tickets. Given that the 2014 World Cup is scheduled to begin in only a few months on June 12, teams are using the remaining time to get in peak physical shape and game form by playing matches against opponents around the world. Having qualified for the World Cup later than many teams, Mexico faces a difficult draw in the World Cup with the team being paired in the same group as the United States, Germany and the host nation Brazil.
For the Korea Republic, the road to the World Cup was a challenge as they finished in second place behind Iran in their AFC group. Despite their early struggles, the Korea Republic represents the best chance for Asia in the upcoming World Cup. Although the Korea Republic is a young team many experts believe they have the talent to make waves in the world cup. Given that both teams want to enter the world cup with momentum, the upcoming January 29, 2014 friendly in San Antonio should be an exciting matchup. Act now and purchase Mexico tickets to see the team take on the Korea Republic.
Doremitickets.com: Your #1 source of Mexico Soccer Tickets. Doremitickets.com is a retail website founded in 2009. Since launching in 2009, our website has helped connect thousands of live entertainment fans to the vast network of ticket brokers that list tickets on the doremitickets® Online Exchange. These professional ticket brokers offer more than 7.5 million event tickets on our exchange every day.
Contact:
John Cruz
Email: info(at)doremitickets(dot)net
http://www.doremitickets.com