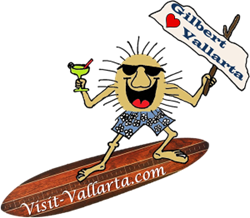 Sacramento, CA (PRWEB) July 01, 2014
Organization and scalability were first on the minds for Frog Stone Media's team strategy to create a successful website for Visit Vallarta. With an extensive and constantly changing information base, organizing the data in a way which feels intuitive and natural for visitors seeking information was imperative.
Frog Stone Media worked to ensure the owners of Visit Vallarta could quickly and easily update information on the website while on the go and with great fluidity.
Visit Vallarta is organized with traveling essentials, different zones around Banderas Bay, beaches, art, maps, accommodations, restaurants for each city, adventures, trip reports, and trending topics specific to the region.
The Essentials section contains everything from what to pack, traveling through public transit or driving on your own, to tipping and emergency information, as well as everyone else a first time visitor would need to know.
Discover includes a list of famous beaches, landmarks in each city, and the zones. Photos and descriptions of each destination are provided, making sure visitors know exactly where they need to go.
The Maps are each carefully curated and drawn to give tourists a handy guide on how to get around and where important landmarks are located in relation to each other.
Accommodations cover everything from all inclusive hotels and resorts to hostels.
Food and restaurants contain a list of restaurants in each city, along with the payment types accepted, hours, type of food, and location.
Adventures provide information on reputable companies to book through, as well as a few suggested itineraries. Free activities are also listed.
The company mascot, Gilbert, has his own corner where trip reports have been published, locals in the spotlight, and information about events and trending topics.
See more about http://visit-vallarta.com here.
About Frog Stone Media: Frog Stone Media is a local Sacramento web design company which excels in developing websites using WordPress and HTML5 responsive websites which follow the latest SEO standards. Learn more about Frog Stone Media here.