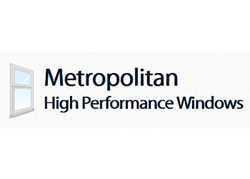 MHI Windows Wins Prestigious Award 4 Years Running, Working With PACE HERO Program
Anaheim, CA (PRWEB) February 02, 2017
Metropolitan High Performance Windows has announced that they have been awarded the Super Service Award from consumer website Angie's List. The award is given to service providers who exhibit an exceptional level of customer service; this marks the fourth consecutive year, which Metropolitan High Performance Los Angeles Windows has earned this prestigious recognition.
The Anaheim-based company is among the largest family-owned window companies in Southern California specializes in high quality replacement windows, as well as doors, siding and other home improvements. Just as important as the company's commitment to quality products is their dedication to providing the highest possible level of customer service in windows replacement in the Los Angeles area. While already well known in the area, earning an Angie's List Super Service Award is a mark of distinction in the industry, as well as providing with the company greater exposure to consumers in the area.
Consumers seem to agree with Angie's List, given the overwhelmingly positive reviews the company has received on review websites like Yelp. One customer in Huntington Beach wrote, "I had made an appointment with Gary to find out what type of windows I need, and how much it would cost to install the windows at my rental property in Huntington Beach. Gary answered every question and concern I had, he was extremely helpful with suggestions on which windows to install. And he gave me a more than fair price for a 10 window install, I thought it was going to cost a lot more. So with the extra money I had, I decided to have Metropolitan replace my old aluminum patio doors also. The workers who installed the windows and patio doors did a really good job, the windows and patio door look and work great!" Consumers may see details of their services here.
In addition to being recognized for a fourth consecutive year for excellence in customer service, Metropolitan High Performance Windows is also doing its part for the environment by working with the PACE (Properly Assessed Clean Energy) HERO Program, which helps homeowners to reduce energy and water consumption while reducing their carbon footprint and increasing the value of their homes. The program provides financing to homeowners to make improvements which are then paid for through a line item on their property tax bill over a flexible term of between 5 and 25 years. Homeowners can learn more from this video about the company's program. Metropolitan High Performance Windows is proud to be able to take part in this important program and help the environment and homeowners across Southern California areas.
About Metropolitan High Performance Windows
Metropolitan High Performance Windows is a family-owned company with a commitment to providing every homeowner they work with the very best in products and service. To learn more about the company or to download coupons for their services, please visit their website at: http://www.mhiwindows.com/
Media Contact:
Gary Kopel, CEO
Metropolitan High Performance Windows
940 E. Orangethorpe Avenue, Suite G
Anaheim, CA 92801
Tel: (800) 995-8878