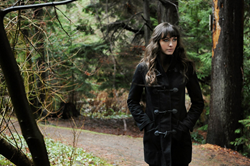 Functionality shouldn't get in the way of looking good, which is why we dedicated so much time, effort and research into our products.
Vancouver, Canada (PRWEB) June 24, 2015
On Monday June 8th, Mia Melon and their new line for men, One Man Outerwear, launched their first line of men's fashionable, weatherproof coats on Kickstarter. These fashion-forward designs works to provide an alternative to other flashy, branded outerwear that compromises fashion for function or vice versa.
Todd Listwin, CEO of Mia Melon and One Man Outerwear, noticed there weren't many options for men when it came to fashionable yet functional outerwear. Most coats made for men were largely branded or made from a less-than-fashionable fabric. One Man Outerwear's goal is to offer men clothing options that are functional in any element all while maintaining a sleek, stylish look.
On the outside of each jacket is the highly-fashionable shell material, lined with a cozy micro fleece to provide extra warmth and comfort. In between these two layers is a waterproof and windproof poly membrane that functions similar to skin and keeps the water out. A heat process treatment, known as DWR, is then applied to each jacket, which allows any moisture to bead off, leaving the wearer completely dry. The fabrics have been lab tested in Hong Kong and by the CBP United States Customs and Border Protection for their waterproof capabilities.
"It's hard to find affordable, fashionable coats for men and women that don't look like you should be camping or snowboarding," says Listwin. "Functionality shouldn't get in the way of looking good, which is why we dedicated so much time, effort and research into our products."
Mia Melon offers affordable, weatherproof hoodies and jackets for women in a variety of different colors such as black, english rose, tobacco, navy, charcoal, red and cypress. For men, One Man Outerwear offers three different coats that come in colors such as charcoal, black, olive, taupe, red and army green. Mia Melon and One Man outerwear offer coats that come equipped with different styles and features from removable hoods to street-inspired cargo pockets. These designs were created to make sure wearers feel warm and comfortable in any weather conditions with the most cost effective outerwear.
The first backers can get their own jacket on Kickstarter for super early bird discounted prices of $99 and $129. To order Mia Melon or One Man Outerwear weatherproof gear today, visit http://bit.ly/OneManOuterwearKS.
About Mia Melon
Mia Melon is a women's fashion brand, born out of Vancouver, Canada, an International hub for Indie music and West Coast fashion. Mia Melon is inspired by the West Coast's mountains and ocean, and Vancouver's multicultural environment, as well as large Indie Rock music and art interests. While trends and fabrics may vary each season, vintage eras and Indie Music will always be at the forefront of Mia Melon's inspiration. For more information, visit http://www.miamelon.com.