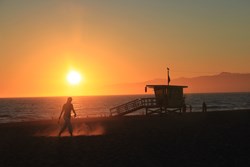 Buying and selling homes for investors has helped open up opportunities for a person unable or unwilling to work with a real estate agent.
Miami, Florida (PRWEB) November 13, 2013
Homes that are not sold by realtors or licensed real estate professionals are sometimes sold direct by owners. A new company policy at the Lucnar Properties company is now designed to help more homeowners sell a home, according to the Real Estate News Wire. All Miami, Florida for sale by owner homes that are now listed by the Lucnar companies are added to the company website at http://lucnarproperties.com.
This company is working closer with owners of homes in Florida to help sell these properties faster. The services that are now included are setup for a dual purpose. Owners of homes unable to find a buyer can now use the selling services while buyers of homes seeking a better market price can buy homes direct from Lucnar Properties.
"Buying and selling homes for investors has helped open up opportunities for a person unable or unwilling to work with a real estate agent," said a housing source from the RealEstateNewsWire.com company.
The Miami area continues to be one of the markets rising in popularity based on population growth. Due to the value of many homes, a typical home could have a longer period of time until a sale is processed. The Lucnar Property services that are arranged for buyers and sellers is now promoted online at http://www.youtube.com/watch?v=-AJ-bWGVMuQ.
"The housing portfolio now presented online is expected to help Miami homeowners to sell a home to a new buyer in under 30 days to complete a faster transaction compared with realtor services," the housing source confirmed.
The Real Estate News Wire company has recently updated the services that it offers to the general public at http://realestatenewswire.com. Apart from reviews and announcements for housing companies, this company shifted its focus to homeowner programs.
A property owner can now find foreclosure help, remodeling company hotlines and other household related services on the company homepage. These services are offered through partnerships with third party companies in the United States.
About Lucnar Properties
The Lucnar Properties company buys and sells Florida properties using its resources in the housing industry. This company is operated by specialists who work to provide programs and solutions for most housing needs. New properties are now marketed by this company on the consumer accessible website.
About RealEstateNewsWire.com
The RealEstateNewsWire.com company promotes news and other information in the housing industry in all 50 U.S. states. This company features reviews, tips, strategies and other data online that is accessible 24/7. Real estate alternative buying solutions and other strategies are now syndicated through national solutions set up by this company in the media industry.