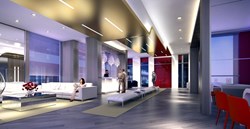 Coco Viano is an aspirational development in a great location which comes without the high price tag associated with this kind of luxury development.
(PRWEB UK) 23 September 2013
Property investment firm Colordarcy.com have launched Coco Viano, an investment or holiday home development close to one of Miami, Florida's most pristine beaches.
Commenting on the latest Miami Launch, Loxley McKenzie, Managing Director of Colordarcy said, "It has taken some time for investors to trust in the recovery that is now well under way in Miami.
There has been some apprehension about investing in Florida property which has prevented many investors making significant gains had they invested two or possibly three years ago.
Miami property remains undervalued and the pressure on stock levels continues to have an effect on home price inflation. Even the banks are waking up to the fact that now is a good time to start moving foreclosure property onto the market.
This means that those investing in Miami now, can still expect strong growth and income potential. I confidently expect the fast growth that Miami is experiencing today, to continue for a few years yet – which is why we have decided to expand on the portfolio of Miami properties we are offering with Coco Viano.
Coco Viano is an aspirational development in a great location which comes without the high price tag associated with this kind of luxury development."
The development will have a rooftop infinity pool a full service bar where residents can enjoy panoramic views of the crystal clear waters of the Atlantic.
Coco Viano features fully furnished designer interiors that come with an Apple flat-screen TV with movies on demand. Fully equipped kitchens feature stainless-steel appliances. The development is due for completion in 2014, which gives investors time to lock in equity at today's prices.
Miami property prices have increased 14.2% between May 2012 and May 2013 (Source: S&P Dow Jones indices, July 2013 release). Despite this latest increase, home prices are still 41% below their peak value in Miami (Source: Miami Herald, 30 July 2013).
Notes to the editor:
Colordarcy is a leading property investment company that specialises in finding positive cash flow investment properties worldwide. Their aim is to provide their clients with properties that offer the unique combination of strong growth returns and cash flow positive income.
Investing in positive cash flow property significantly reduces the risk because the property will pay for itself regardless of market conditions, employment status or other financial commitments.
Colordarcy provides complete support before, during and after a sale, including finding tenants, financial assistance, viewing trips and currency services. Colordarcy are proud members of the Association of International Property Professionals (AIPP), and abide by its code of conduct, one established to protect the buyer, by ensuring members follow professional guidelines and procedures.
Colordarcy investment property portfolio includes some of the best properties for sale in Brazil, Florida, Turkey and the United Kingdom.
For more information, supporting pictures or logo artwork, please contact:
Brett Tudor
PR Manager
Tel: +44 (0) 207 100 2393
Email: press(at)colordarcy(dot)com
Web: http://www.colordarcy.com/
Colordarcy Investment Ltd
28 Leman Street
London
E1 8ER