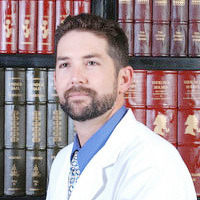 Our new website does a great job of informing Miami chronic sinusitis sufferers of treatments that can help them.
Miami, FL (PRWEB) June 17, 2014
Dr. William Brown, board certified otolaryngologist at the Miami Sinus Center in Miami, Fla. has launched a Balloon Sinuplasty website to inform potential Miami sinus surgery patients about chronic sinusitis and the benefits of Balloon Sinuplasty.
The website features a questionnaire that helps determine if someone is a good candidate for Balloon Sinuplasty based on symptoms and other factors that can contribute to chronic nasal congestion and other painful sinus issues. If they are candidates for Balloon Sinuplasty, they can immediately request a consultation with Dr. Brown and learn more information about the breakthrough, minimally-invasive procedure.
"Our new website does a great job of informing Miami chronic sinusitis sufferers of treatments that can help them," Dr. Brown said. "Our goal is to help patients feel that they can breathe better, especially those who have been suffering with chronic nasal congestion. Balloon Sinuplasty is the breakthrough treatment that many of them need."
Balloon Sinuplasty is an office-based procedure that treats chronic sinusitis with many benefits over traditional sinus surgery. More than 350,000 patients suffering from chronic sinusitis have been treated with balloon sinuplasty and most patients report an improvement in sinus symptoms and general quality of life as a result of the procedure.
With Balloon Sinuplasty, ENT doctors can open inflamed sinus passageways similar to how heart doctors open blocked arteries with balloon angioplasty. Balloon Sinuplasty is less invasive than traditional sinus surgery and allows patients to quickly return to their normal daily activities.
About the Miami Sinus Center: The Miami Sinus Center provides both medical and surgical management and disorders of the nose. We perform a full range of ENT procedures on both children and adults, including Balloon Sinuplasty, traditional nasal surgery and pediatric E.N.T services.
Dr. Brown is Board Certified by the American Board of Otolaryngology and began his medical career in 1997 after completing his undergraduate education at the University of Florida. He then went on to the University of South Florida College of Medicine, where he completed his internship and his four year residency. Dr. Brown holds professional affiliations with the American Board of Otolaryngology, the American Academy of Facial Plastic and Reconstructive Surgery, and the American Academy of Otolaryngology Head and Neck Surgery.
Contact Information:
William Brown, M.D., FACS
Sinus Relief Center
8940 N Kendall Drive, Suite 504E
Miami, FL 33176
Phone: +1 (786) 422-8080
miamisinuscenter.com