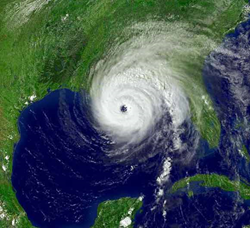 As Miami's top-rated commercial and residential sliding door repair service, we want to remind people that our phones ring off the hook after a damaging tropical storm
Miami, FL (PRWEB) June 22, 2015
Express Glass & Board Up, Miami's top sliding door repair and replacement service at http://www.expressglassfl.com/miami-glass-window-repair/, is proud to announce an informative, public-service blog post about the importance of inspecting all doors and windows in advance of hurricane season, 2015. Preparing glass doors and windows for harmful tropical storms helps lessen the cost of hurricane wreckage.
"As Miami's top-rated commercial and residential sliding door repair service, we want to remind people that our phones ring off the hook after a damaging tropical storm," commented Yaniet Santos, general manager of Express Glass and Board Up. "Everyone needs their glass repaired, replaced or boarded up immediately. That's why it's vital to read posts such as ours that explain precautions to take in advance of hurricane season, 2015."
To read the blog post alert on Miami hurricane preparedness, please visit -
http://www.expressglassfl.com/blog/board-up-services/miami-board-up-hurricanes-2015-and-then-some/
Smart Miami Property Owners Know to Become Preferred Customers before a Damaging Tropical Storm Strikes
Hurricane season happens every year along the Florida coastline. The only surprise is how strong gale-force winds can become. Smart business and property owners know that the best way to secure their homes and businesses is to prepare for the worst. This means making a full inspection of sliding doors and windows in advance of a hurricane. Express Glass and Board Up offers an inventory service free-of-charge. After inspection, data is stored in a preferred customer database. When a storm hits, Express Glass will bring the preferred customer the proper glass and parts to repair their hurricane damaged doors and windows immediately.
Preferred customers make it easy on the glass repair professional to respond swiftly after a tropical storm. That is how they get preferential treatment during an emergency. Everyone wants immediate service after a hurricane, but unprepared property owners may have to wait longer. Time is money when a disaster strikes. The costly increase of water damage, mold and theft threaten a property. Prepared business and homeowners know this. Even when properties are secured for a hurricane disaster, glass can still shatter. Preferred customers understand that planning ahead of a Miami Hurricane protects property and avoids costly storm fallout.
About Express Glass Repair and Board Up
Express Glass and Board Up Service Inc. is a family owned and operated glass repair business with more than 20 years of experience. Their professional technicians and the large variety of inventory make Express Glass the top glass repair service. If customers are looking for West Palm Beach glass repair or Ft. Lauderdale glass repair as well as glass repair in Delray Beach or West Palm Beach glass repair, please reach out to the company for a free estimate. If customers need a 24/7 Sliding Glass Door repair service in Ft. Lauderdale or Boca Raton or Miramar, technicians are standing by. The company specializes in sliding glass door repair and window glass repair; technicians will handle any glass replacement situation efficiently. Home or business glass repair is the company's main priority.
Express Glass Repair and Board Up
Web. http://www.expressglassfl.com/