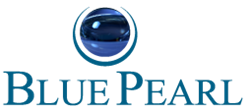 "Seminars geared towards focusing on these exchanges may help many couples keep the fire lit in their relationship and move from having a "just fine" sex life to a "fantastic" sex life," says Gabriela Galvan de Antillon MS., LMHC, CAP, CET
Coral Gables, Florida (PRWEB) January 08, 2014
Miami Therapeutic Private Practice Blue Pearl Therapeutic, PA. to begin seminars on Sex and Intimacy for Couples including seminars catered to the LGBT community.
Following their specialization in private setting appointments Blue Pearl Therapeutic will begin a series of group sessions and educational seminars including sex and intimacy, and substance abuse.
"Relationships are one of the most powerful experiences we will ever experience. One of the frequent topics I encounter in session is stagnation of deep physical and emotional exchanges of love and affection. Having seminars geared towards focusing on these exchanges may help many couples keep the fire lit in their relationship and move from having a "just fine" sex life to a "fantastic" sex life," says Gabriela Galvan de Antillon MS., LMHC, CAP, CET President of Blue Pearl Therapeutic.
Sex and intimacy is a healthy and natural form of expression of love, trust, and a connection between two people. With divorces on the rise, and our city of Miami being in the top 26 cities with highest divorce rates around 12% (data from US Census Bureau 2009) couples are looking in droves to rebuild and enhance their emotional and physical connection. Blue Pearl Therapeutic is reaching out to couples that have been in long term relationships, new relationships, considering marriage, recently pregnant with first child, couples that have experienced loss of limb due to act of war or and accident, and couples that are looking for new ways to look towards each other and connect.
We all have heard helpful advice from loved ones on how relationships are about the individuals in them, or how communication is "key," this is true but no one is discussing how to regain sex and intimacy in our relationships. Sex in a relationship does not have to get boring or "routine." Sex is ever-changing, fun, playful, and completely orgasmic! Many couples do however face some challenges that are unique to them and destroy sex and intimacy to the point that the couple feels there is no return. This can be especially difficult after infidelity, contemplating divorce, the arrival of a first-born child. Some couples have had unique circumstances of trauma from their past or a physical trauma due to act of war or an accident. Sex and intimacy can also be a challenge for some after surgery from prostate cancer or vaginal atrophy from pregnancy or menopause. Speaking to a therapist regarding sex and intimacy can help couples rediscover their physical connection even when unique circumstances arise.
Substance abuse is another factor that affects a relationships trust and stability. When a loved one struggles with abuse of substances the lying, sealing, infidelity, and health complications can put significant strains on a relationship. Substance abuse can change the dynamics of relationships from mutually sharing one another's responsibilities to one partner being not only a partner but also caregiver to their loved ones substance abuse illness. This can be taxing on any relationship. Blue Pearl Therapeutic group couples sessions can assist couples in recovering during and after substance abuse has had the dominant focus in the relationship.
Lastly, Blue Pearl Therapeutic will continue to offer private couples, individual, LGBT, military, adolescent, and children age 6+ sessions to address a wide range of concerns. Group sessions and educational seminars change periodically but finding the most up to date information is just a call or click away. For those of you interested in more information about Blue Pearl Therapeutic, or Gabriela Galvan de Antillon MS., LMHC, CAP, CET feel free to browse bluepearltherapeutic.com. At Blue Pearl Therapeutic, anyone is welcome to feel safe and accepted while addressing concerns with sex and intimacy, substance abuse, and any other concerns that is preventing you or a loved one live a full and enriching life. At Blue Pearl Therapeutic, PA you can find your true self through the seed of consciousness.
About
Blue Pearl Therapeutic, P.A. is a Miami mental health private practice that offers ethical and comprehensive custom tailored treatment for couples, individual, LGBT, military, adolescent, and children age 6+. By staying current in the field of mental health, sex and intimacy, and substance abuse clients can be confident that they will grow individually and or as a couple.