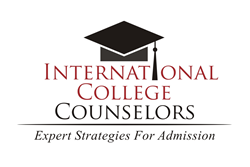 Student-athletes can do more to get themselves on the radar of a coach. All they need is a game plan.
Miami, Fla. (PRWEB) May 29, 2015
The NCAA recently voted to allow colleges and universities to pay their student-athletes additional money for "cost of attendance."
Although in some cities, athletes in Class 8A, 7A, and 6A football, basketball and baseball may have scouts come to their games, and in metropolitan areas, many sports are frequently covered in widely distributed newspapers or newscasts, every year, thousands of other outstanding athletes are overlooked for one simple reason: the coaches didn't know they were out there.
"Whatever sport an athlete participates in, from football to fencing, or bowling to basketball, student-athletes can do more to get themselves on the radar of a coach. All they need is a game plan," stated independent education consultant Mandee Heller Adler, CEO and founder of International College Counselors.
Below are some tips for student-athletes from International College Counselors:
1. Research the ins and outs of recruiting, regulations, colleges, coaches, and sports programs. Read the NCAA and NAIA Guide for the College Bound Student-Athlete and watch http://www.freerecruitingwebinar.org. Know exactly how coaches can contact student-athletes and how student-athletes can contact coaches. These are two separate rules when it comes to college sports recruiting.
2. Use the Internet. Visit college websites, and collect information about the different sports programs. Student-athletes should look for schools that fit their talents, athletically and academically.
3. Don't just focus on NCAA Division I sports. There are more than 1,800 colleges with athletic programs. The vast majority of college scholarship opportunities are at the Division II, Division III, NAIA, or Junior College level. Expand the search for the most opportunities.
4. Attend college sports camps, if possible. The colleges' coaching staff usually leads the sports camps. Student-athletes also get a chance to enhance their skills.
5. Join travel teams or clubs. At some events there can be hundreds of teams and thousands of athletes competing. Scouts prefer going to where the better players are competing. Additionally, it gives student-athletes a chance to really check out the competition. Keep in mind, being 'discovered' at a camp or showcase cannot be relied on.
6. Depending on the sport, contact coaches in desired programs and build relationships with them as early as possible. For example, send them some newspaper articles about personal achievements and the teams played for, or a link to a particularly spectacular achievement. If there is an opportunity to meet a coach, a student-athlete should go and introduce himself or herself with a quick rundown of best achievements.
7. Create a sports video showing best moves and performances to send to programs during junior year along with an athletic "resume" highlighting achievements. Include stats, win/loss record, awards, high school transcripts, information on SAT/ACT scores, and letters of recommendation from coaches and teachers. Don't forget to provide the correct contact information. (The best video is a combination game video and skills video.)
8. Start a YouTube channel or website. Student-athletes should post videos of their achievements and scans of articles. (Don't just post links; some papers disconnect the links after a period of time). Create a professionally prepared resume that highlights athletic and academic achievements. Post it online.
9. Get evaluated, as possible. Many third-party people serve as the eyes and ears of the coaches who don't have time to see every player.
10. Keep up academics. Get good grades, meet with the college counselor to make sure academic eligibility is maintained, try to take the SAT/ ACT in junior year, and maintain a good attitude.
11. Answer any requests from colleges immediately. If a coach or school is requesting more information, chances are the student-athlete is seriously being considered. Ask a high school coach to complete any requests for information requested as soon as possible, as well.
12. Register with the NCAA and NAIA Eligibility Centers to be cleared for athletic scholarships.
13. Don't get discouraged if with silence from coaches. NCAA rules only permit them to contact student-athletes at certain times.
14. Keep working hard to get stronger, faster and fitter. It's competitive out there – but true athletes at heart – knowing this should provide the extra push to win.
One last note, many colleges are now providing scholarship athletes with monthly payments, as a result of a new NCAA policy. The Power 5 conferences — ACC (Atlantic Coast Conference), Big 12, Big Ten, Pac-12 and SEC (Southeastern Conference)—voted on the ruling, allowing colleges and universities to pay their student-athletes an additional $1,400 to $5,666 for "cost of attendance."
By taking control of the process and being proactive, student-athletes can greatly increase their chances of getting recruited.
About International College Counselors
The college advisors at International College Counselors help students from all over the world find, apply to, and gain acceptance into the college of their dreams. The expert educational consultants at International College Counselors are dedicated to helping students and their families successfully navigate the college admission process. Founder and CEO of International College Counselors, Mandee Heller Adler, is the author of the book, "From Public School to the Ivy League: How to get into a top school without top dollar resources."
For more information on college student-athlete recruiting or for information on college admissions, visit http://www.internationalcollegecounselors.com or call 954-414-9986.