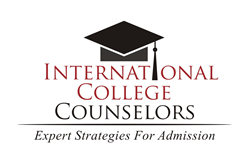 Personal achievement is easily measured; however, in the race to the top, many great qualities are getting overlooked.
Miami, Fla (PRWEB) January 22, 2016
Given the stories of increased competition for college placement, parents and students may be surprised to learn that Harvard said the college admissions process needs to change, and over 50 colleges agree. As parents and students engaged in the process know, students today need to enter the college admissions process with a long "brag sheet." To earn the right to brag, they have to be super engaged in activities and volunteer work to satisfy college admissions requirements, in addition they need great grades and test scores. All metrics of personal achievement.
The college admissions process is looking like it will change to make it "more humane, less super-human."
"Personal achievement is easily measured; however, in the race to the top, many great qualities are getting overlooked. Traits like kindness and compassion," said Mandee Heller Adler, CEO of International College Counselors. "Colleges take pride in the diversity of their students, yet the focus of the admissions process is almost entirely on achievement-oriented goals."
Making Caring Common, a project of the Harvard Graduate School of Education released a new report on January 20 entitled Turning the Tide: Inspiring Concern for Others and the Common Good Through College Admissions. The report dissects the college admissions process and prompts colleges to take a hard look at what does and does not make a difference in the admissions process. For one, the document asks whether an emphasis on personal success is really better than demonstrating a strong concern for others. Should kids be raised to be selfish or selfless?
As the expert education consultants at International College Counselors understand, colleges are looking for students who are authentic, community-minded and actively passionate about something. Colleges see that students who engage in meaningful activities are the ones who go to their campuses and actually participate in their education and their campus community. Students who show a love for learning and an appreciation of others are much more likely to bring that enthusiasm to the college, making their and other students' experiences at the school they attend that much better.
Colleges are going to be looking at essays and references to determine which students' community-service projects are heartfelt and which are merely window dressing; and that they give full due to the family obligations and part-time work that some students need to take on. According to The Washington Post(1.20.16), Yale University will be adding an essay question on next year's application in response to the report. Applicants will be asked "to reflect on engagement with and contribution to their family, community and/or the public good."
The report also recommends less emphasis on standardized test scores, quantity of AP courses, and "manic résumé padding" with numerous extracurricular activities.
Admissions officers, deans, professors and high school counselors have endorsed the report, said the Washington Post.
"As we've said all along, students should present themselves in their best light, the one that stays true to who they really are," said Adler.
About International College Counselors
The expert educational consultants at International College Counselors are dedicated to helping students and their families from across the country and all over the world find, apply to, and gain admission to the college of their dreams. If you would like to learn how to successfully navigate the college admissions process, please contact our expert college advisors at info(at)internationalcollegecounselors(dot)com or call 954-414-9986.