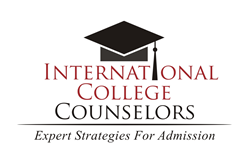 Learning how to present uniqueness as an advantage opens up many possibilities in the college search.
Miami, Fla. (PRWEB) July 29, 2015
College campuses are looking for diversity, even more diversity than they have in the past. According to a new report released on July 21, 2015 by the American Council on Education, a number of schools are expanding the ways they increase the diversity of their student body.
Students should use this information to their advantage as they work on their college application essays. Schools want students who will bring something special and unique to their campus. They are also seeking alumni who have the potential to influence the world.
"Learning how to present uniqueness as an advantage opens up many possibilities in the college search," said expert education consultant Mandee Heller Adler, CEO and founder of International College Counselors.
Students in the categories listed below should strongly consider using their status as an interesting hook in their college essay.
1. Students from other countries. Colleges value the mixture of background and culture that students from different countries bring to their campuses. For example, students who have been exposed to a different government and history may bring a unique perspective on international relations.
2. Students with diverse cultural backgrounds. Variety in a student population contributes to a broader learning environment for all students. In an essay, students can refer to their own background and compare it with what they expect to find at college. This will demonstrate two things: knowing how to do research and being smart enough to put the pieces together.
3. Students with foreign parents or family that influences their home. Students are still considered Hispanic, for example, if their grandma was born in a Latin country. So students can talk about their family blending their own culture into a "traditional" American holiday like Thanksgiving by serving pasteles or flan with turkey, marking the New Year by eating 12 grapes, or helping translate for a grandparent.
4. Economically disadvantaged students. Colleges are helping to increase their presence by providing targeted financial aid. Schools want to have a representation of students from different backgrounds.
5. First generation students. First-generation students are typically defined as undergraduates whose parents never enrolled in postsecondary education. A student should consider writing in the main essay or the additional information section essay something that highlights how her or his life has been shaped by having parents who did not attend college. This is also an opportunity for a first-gen student to demonstrate what attending college means to them, given their background.
6. Courageous students. Colleges want students who have taken an educated risk or solved a problem. International students, for example, can discuss their choice to study abroad or their appreciation for the challenges of living somewhere new.
"Basically, each student should choose to write about something ONLY SHE OR HE can write about," said Adler.
About International College Counselors
The expert educational consultants at International College Counselors are dedicated to helping students and their families from across the country and all over the world find, apply to, and gain admission to the college of their dreams. Students and their families who would like to learn how to successfully navigate the college admissions process, please contact our expert college advisors at info(at)internationalcollegecounselors(dot)com or call 954-414-9986.