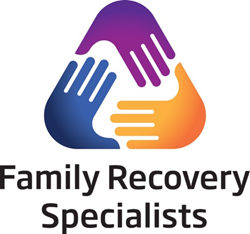 We are delighted to be able to bring quality clinical care in a residential setting for Addiction Treatment to Miami.
Miami, Florida (PRWEB) October 27, 2015
Family Recovery Specialists has a reputation in the "treatment world" for the preeminent care they offer individuals and families within their intensive outpatient program and their intervention and therapeutic consulting practice in Miami. Founders, Raymond S. Estefania, MS, LMHC, CAP, CIP, ICADC & Ana M. Moreno, MS, LMHC, CAP, CIP, ICADC, CDWF with over 40 years of combined experience, announced Thursday, October 22nd that they will now be expanding their services to residential level of care in Miami, near the posh neighborhood of Downtown Miami/Brickell. The New Program will offer individuals a safe and therapeutic setting with luxurious accommodations starting December 1, 2015. After many years of servicing local, national and international clients, providing concierge services, outpatient clinical services focusing on treating adolescents, adults and families battling with substance abuse issues; they will now be able to offer their clients all levels of care. According to Ray Estefania, "There is an over-saturation of addiction treatment and mental health services in Palm Beach and Broward Counties but Miami has very few programs serving individuals and families with these issues. We intend to fill this gap in service and provide the community high quality treatment in a comfortable, home-like environment while also making it affordable for most families. We believe Miami, being such a diverse and cosmopolitan city, should have premier services for those suffering with substance use disorders."
The treatment program will consist of intensive group therapy, DARING WAY, 12-Step or S.M.A.R.T. Recovery tools, family therapy, individual therapy, 12-Step Yoga, Psychiatric treatment, intervention services & recovery coaches on site to assist them as they reintegrate back into their lives after completing the program. Clients will be able to stay a minimum of 30 days and depending on their individual assessment, the length of stay can be 90 days or longer. The treatment program is designed to help, 18 and older men and women with co-ocurring psychiatric and substance use disorders in an environment fit to support them as they embrace their recovery.
ABOUT FAMILY RECOVERY SPECIALISTS
Family Recovery Specialists offers adolescent and adult substance abuse counselors, treatment and consulting in Miami, Florida. They work to treat the unique needs of those who suffer from substance abuse and addiction. Their highly individualized and comprehensive approach to treatment can help you or a loved one break free from the devastating effects of substance abuse and addiction. They utilize evidence based practices in our treatment approaches and are constantly striving to provide families with the most innovative and customized treatment experience offered in this type of treatment setting. FRS provides evaluations, treatment, intervention and other addiction and recovery related addiction services to help your family begin the process of recovery. Their staff is mostly bilingual and can provide services in English and Spanish. They are accustomed to working with individuals and families from very diverse backgrounds and are uniquely qualified to work with many multicultural needs.