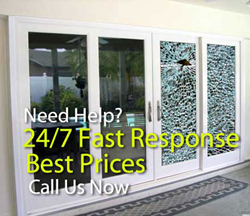 Our goal is to be Miami's best window repair service, for both commercial and residential customers.
Miami, Fl (PRWEB) December 22, 2014
Express Glass & Board Up, one of Miami's top window repair services at http://www.expressglassfl.com/, is proud to announce it has crossed an important local review milestone at 21,000 views to its Google+ page. Google+ is used by local Miami residents and others in South Florida to identify top-rated services, including both residential and commercial window repair.
"Our goal is to be Miami's best window repair service, for both commercial and residential customers," explained Yani Santos, general manager of Express Glass. "Our commitment to the Internet speaks to this goal; having crossed 21,000 views to our Google+ page is a real milestone for our strategy of being the most technologically advanced repair service in South Florida"
To view the company's Google+ page, please visit https://plus.google.com/106008012459892876984/about. There, one will find not only reviews of the company's window repair services but also informative posts and alerts on everything related to the glass industry. For more information on the company's Miami sliding glass repair services, please visit http://www.expressglassfl.com/miami-glass-window-repair/. There, one can find information on Miami services, and even book an appointment through the helpful website.
Making Window Repair Easy by Using Technology
Years ago, people used the Yellow Pages to locate vendors of local services. This was especially true in the window business, in which people do not always think about window or glass repair until the last minute. Often, it takes a broken window, a vandalism incident, or even an employee accident, before a business owner or residential customer will think to him or herself, where can I find Miami's best window repair service? Nowadays, people do not turn to the Yellow Pages, but instead turn to the Internet, particularly Google search, and increasingly to local review sites such as Google+ or Yelp. Express Glass has a commitment to making it easier than ever for people in today's busy society to not only locate top-rated glass repair services, but also discover whether or not they enjoy positive reviews from other customers. By engaging the Google+ network, Express Glass is making it possible for potential customers to not only locate a window repair service easily, but also to learn about reviews, and to read informative posts about home or commercial repair issues. In this way, a busy customer can learn as much (or as little) as he or she wants about window repair, and quickly find (and evaluate) potential service partners.
About Express Glass Repair and Board Up
Express Glass and Board Up Service Inc. is a family owned and operated glass repair business with more than 20 years of experience. Their professional technicians and the large variety of inventory make Express Glass the top glass repair service. If customers are looking for Miami glass repair or Miami glass repair as well as glass repair in Delray Beach or West Palm Beach glass repair, please reach out to the company for a free estimate. If customers need a 24/7 Sliding Glass Door repair service in Miami or Boca Raton or Miramar, technicians are standing by. The company specializes in sliding glass door repair and window glass repair; technicians will handle any glass replacement situation efficiently. Home or business glass repair is the company's main priority.
Express Glass Repair and Board up
http://www.expressglassfl.com/