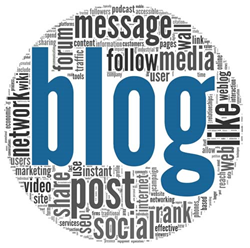 We get a lot of calls for what we think are for sliding door repair, only to find when we arrive at the residence to do the job that they do not have a sliding door made of glass
Miami, Fl (PRWEB) March 11, 2015
Express Glass (http://www.expressglassfl.com), a top Miami sliding glass door repair service, is proud to announce a new blog post series that seeks to decipher the difference between the sliding glass door repair service they provide and the sliding door repair service some of their customers are actually looking for. Many customers search for "sliding door repair," when they have either a sliding glass door or a door that is not made of glass.
The company fixes only the former, not the latter. Yet, it receives so many inquiries on non-glass sliding door repair, that the management decided to clarify the confusion through a blog post series. While there are many doors that slide open and closed, their company focus is exclusively on sliding "glass" doors. They hope to eliminate the confusion often faced by customers looking for a type of sliding door repair service they don't provide.
"We get a lot of calls for what we think are for sliding door repair, only to find when we arrive at the residence to do the job that they do not have a sliding door made of glass," commented Yani Santos, general manager of Express Glass. "When this happens a huge amount of time is wasted both on our side as well as the customer's side, and this is especially true for emergency sliding glass door repair service that we provide 24 hours a day."
To view the blog and to learn more about sliding glass door repair, please visit http://www.expressglassfl.com/blog/. For posts in the series, please visit http://www.expressglassfl.com/blog/category/sliding-glass-door-replacement/.
Replace or Repair, Glass or Non-Glass
To the uninitiated, the glass door repair industry can seem quite boring. Even in a city such as Miami, with its hodgepodge of interesting people and things to do, however, the repair or replacement of sliding doors is anything but boring! To those who live in this industry, for example, one of the perennial issues is the debate over whether to replace, or to repair, a sliding door. Express Glass, as an expert sliding door repair service in the Miami area, is able to assist a customer in making this important distinction. In some cases, of course, it is better to do a full replacement, while in others, it is better to do a simple repair. Secondly, there is the issue of glass sliding doors versus non-glass sliding doors. In this day and age, most people have sliding glass doors, however there are doors that are not made of glass that can perform this function, especially in older properties. Whatever the situation, whether it is a repair or replacement of a sliding door, or whether the door is made of glass, the company can help. The only type of repair the company will not undertake is a non-glass door. This situation can be easily pre-identified in a quick telephone call.
About Express Glass Repair and Board Up
Express Glass and Board Up Service Inc. is a family owned and operated glass repair business with more than 20 years of experience. Their professional technicians and the large variety of inventory make Express Glass the top glass repair service. If customers are looking for Miami glass repair or Ft. Lauderdale glass repair as well as glass repair in Delray Beach or West Palm Beach glass repair, please reach out to the company for a free estimate. If customers need a 24/7 Sliding Glass Door repair service in Ft. Lauderdale or Boca Raton or Miramar, technicians are standing by. The company specializes in sliding glass door repair and window glass repair; technicians will handle any glass replacement situation efficiently. Home or business glass repair is the company's main priority.
Express Glass Repair and Board up
http://www.expressglassfl.com/