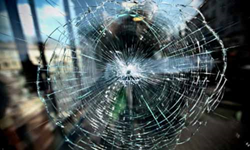 Hurricanes happen every year here in Florida, that's why we call it hurricane season
Miami, Florida (PRWEB) April 05, 2016
Express Glass & Board Up (http://www.expressglassfl.com/), one of the top glass repair services in Miami, Florida, proudly announces the re-launching of an important and popular blog post on Hurricane safety. With the 2016 hurricane season predicted to be severe, the company is taking this early opportunity for a 'reboot' on the topic of how glass repair and replacement services can help Miami citizens prepare for hurricanes.
"Hurricanes happen every year here in Florida, that's why we call it hurricane season," explained Yaniet Santos, general manager of Express Glass. "That means everyone has to prepare for board up and glass repair services. We've re-launched our popular blog post about board up services so Miami residents are prepared for the 2016 hurricane season. With an original publication date of May, 2014, we have revised the post significantly to emphasize our 'board up' services."
To view the revised blog post please visit: http://www.expressglassfl.com/blog/board-up-services/can-emergency-repair-board-miami-style-2/. The post emphasizes the concept of 'board up,' for example, one of the most popular company inquiries in 2015 even though Florida as a whole escaped hurricanes in 2015.
Blog Reboot for 2016: Miami Locals Brace for Residential Glass Repair and Board Up in the 2016 Hurricane Season
Miami Florida may have a reputation as a beachfront playground, yet each year the weather turns dark with high winds and fierce hurricanes by late summer. As hurricane season for 2016 approaches, the rebooted blog post advises, locals should brace for the stormy period by planning ahead for broken glass emergencies. For example, preparing homes for commercial and residential glass repair by contacting services in advance can be a smart hurricane readiness plan. Interestingly for the reboot, inquiries on 'board up' services spiked in late summer, 2015, even though the hurricane season was mild.
Taking advantage of that intelligence, the company has revised the blog post to emphasize board up services, which (even if not needed) are important for Miami residents to keep on hand. If windows break before board up service arrives, 24-7 residential glass repair is available to Miami residents. Miami locals may stop playing and get to work preparing for hurricanes, with 24-7 residential glass repair, fun in the sun activities will return in nothing flat. In addition, taking an inventory of possible glass repair needs in advance is also advised in this 'rebooted' blog post.
About Express Glass Repair and Board Up
Express Glass and Board Up Service Inc. is a family owned and operated glass repair business with more than 20 years of experience. Professional technicians and the large variety of inventory make Express Glass a leader in commercial and residential glass repair service. If customers are looking for residential glass repair in Miami as well as glass replacement in Delray Beach or West Palm Beach glass door repair, please reach out to the company for a free estimate. If customers need a 24/7 Sliding Glass Door repair and emergency board up service in Miami, Ft. Lauderdale or Boca Raton, technicians are standing by. The company specializes in sliding glass door repair, storefront glass door repair and replacement. Home or business glass repair is the company's main priority.
Express Glass Repair and Board up
http://www.expressglassfl.com