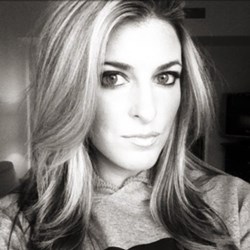 Atlanta, GA (PRWEB) September 21, 2013
Of the featured panelists, is one Mia Tinari, Principal of MCT Entertainment, LLC. Tinari has significant entertainment background having worked with artists, professional musicians, professional dancers, celebrity chef, clothing lines, footwear companies and more.
In speaking of the Driven Music Conference, Tinari said, "This is a great opportunity for artists to break into the business. I receive phone calls every day asking "How" or "Why" or "What" from artists who need advice, help, assistance or someone to listen to their music. Driven Music Conference gives these artists an opportunity to hear first-hand knowledge and experiences from people in the industry that they would not ordinarily be able to be in contact with." Among those speaking with Tinari, include Brandon Davis, A&R with Atlantic Records, Fred Croshal, CEO of CEG Entertainment who manages New Found Glory and the Vocal Coach known internationally, Jan Smith, who was recently featured on the TV Show with boy band The Wanted, and also worked with Justin Bieber, Drake, Rob Thomas, Usher and more. Tinari is honored to be speaking with the other panelists. "Being able to share our knowledge with these artists is ideal. Educating and Networking is so vital in this business."
The Driven Music Conference has a penchant for Q&A as they believe Q&A sessions are one of the best ways to interact and get advice specific to your situation. Among their supporters Tinari agrees, "Question and answer time is without a doubt the best way to get advice about your situation. The fact that Driven Music Conference provides this opportunity to artists is invaluable, and one of the reasons I'm excited to be featured."
The Driven Music Conference will take place September 26-29, 2013 in Atlanta, Georgia at the Sheraton Hotel and Velvet Underground. For more information, visit DrivenAtlanta.com.
MCT Entertainment, LLC focuses on Artist Management/Artist Development in connection with branding, product placement, and sponsorships. MCT works with artists in film, TV, live performances, recording studios and other fields. Currently, MCT Entertainment works with talent of all ages and genres. Their new clients have included Nick Carter Mara, a 14-year old famed dancer, singer, actor who has performed on NBC's Saturday Night Live, MTV's Americas Best Dance Crew, Disney's Shake It Up, Hasbro's commercials and danced with Mariah Carey and Paula Abdul. MCT also works with George "Spanky" McCurdy who is a professional drummer for Lady Gaga, Jill Scott, and Kanye West. Spanky just wrapped up Lady Gaga's world tour, drummed on her upcoming album, and is now on tour with Jill Scott. MCT also signed Chef Lovely who has starred on Fox's Hell's Kitchen and recently competed on the Food Network's "The Next Food Network Star". She is also a celebrity chef for Mike Epps, Trey Songz, Chicago Bears Football Players and the Producers Da Internz. MCT Entertainment continues to work with National Clients including WConceptUS, Saladworks, Booger Kids Clothing, Vlados Shoes, HeyDay Footwear, and more. Clients have worked with major networks including MTV, FOX, NBC, Food Network, Dish Network, CBS, ABC, VH1, Playstation and The CoolTV. Tinari is also a practicing attorney at law with Nino V. Tinari & Associates.