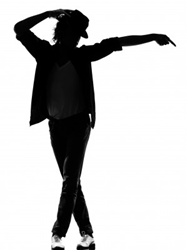 Jackson's revocable trust presented a problem insofar as estate taxation - some reports said it actually caused a deficit.
Boston, MA (PRWEB) April 09, 2014
Major music label Epic Records has announced that May 2014 will be a good month for fans of Michael Jackson and his incredible musical legacy (1); that is when "Xscape," one of about ten albums expected to be released by the Jackson estate over the next three years, will hit stores. This highly anticipated album is expected to add even more value to the already lucrative Jackson estate, which is undergoing probate under case number BP117321 in the Superior Court of Los Angeles. The Jackson estate is estimated to be earning about a billion dollars each year (2).
The King of Pop was 50 years old when he passed in 2009. At that time, Jackson was staging a comeback tour that eventually became a posthumous and highly successful musical show in Las Vegas. CNN has reported that the respected music impresario L.A. Reid, top executive at Epic Records, is praising the work performed by the producers working on Xscape, some of whom are executors of his will and had previously worked with Jackson.
Music and entertainment industry publication Billboard has identified several revenue streams that may keep the complicated and highly contested Michael Jackson Family Trust (3) from going into the red. Digital film, video games, the hit show "This Is It" in Las Vegas, music publishing, and recording contracts are among the activities that make the Jackson trust a posthumously profitable endeavor.
The irony of Michael Jackson's posthumous earning power is something that Rocco Beatrice of UltraTrust.com recently commented on. He is the Managing Director of Estate Street Partners, a CPA firm that specializes on irrevocable trusts and estate planning. "That Michael Jackson is still earning from the afterlife is a veritable testament, so to speak, of his sizable contribution to the pop music canon. He is not the first music artist to find considerable posthumous success. Let's keep in mind the estate of Elvis Presley, the King of Rock, as well as other late artists such as rapper Tupac Shakur, guitar legend Jimi Hendrix, reggae luminary Bob Marley, and grunge pioneer Kurt Cobain; those estates are still producing $1-5M per year."
Mr. Beatrice has previously commented on the Jackson estate, specifically on his use of a "pour-over will" to assign any remaining assets that he may not have deposited into the Michael Jackson Family Trust. "Although trusts afford a lot more privacy than wills, we have learned quite a bit from the Jackson probate proceedings (5). That usually happens in cases involving major celebrities such as the King of Pop, and we know that he left a revocable trust."
"Jackson's revocable trust presented a problem insofar as estate taxation - some reports said it actually caused a deficit." Mr, Beatrice is referring to Estate of Sanford v. Commissioner, 308 U.S. 39 (1939), a landmark U.S. Supreme Court decision that deems assets transferred to revocable trusts as incomplete gifts (4), and therefore subject to estate taxes. "Irrevocable trusts, which we often recommend to our clients, are much better structures in the sense that they provide tax mitigation and considerable estate protection."
Taxes have been major issues in the protracted battle over the Jackson estate. In August 2013, Forbes reported on a $700 million deficiency determined by the Internal Revenue Service (IRS) with regard to the Jackson estate (6). "It is clear from Jackson's will and what we know from his trust that he wanted most of his estate to go to his three children. Unfortunately, the revocable feature of his trust is causing a lot of money to be paid in taxes. Irrevocable trusts tend to be far more favorable to beneficiaries, heirs and survivors than to the IRS," Mr. Beatrice explained.
In the past, multiple lawsuits faced by the Jackson estate. "On one hand, it is good to know that Jackson's musical legacy continues to produce so much revenue; on the other hand, the revocable trust is not sufficient to protect his estate against the dozens of lawsuits that are piling up in Los Angeles Superior Court. It is safe to assume that quite a few of those plaintiffs seeking money from the Jackson estate would be dissuaded if he had chosen an irrevocable trust that provides true asset protection."
About Estate Street Partners (UltraTrust.com):
For 30 years, Estate Street Partners has been helping clients protect assets from divorce and frivolous lawsuits while eliminating estate taxes and probate as well as ensuring superior Medicaid asset protection for both parents and children with their Premium UltraTrust® Irrevocable Trust. Call (888) 938-5872 to learn more.
#
Sources:
1. edition.cnn.com/2014/03/31/showbiz/michael-jackson-xscape-album/ - 3/31/14
2. marketplace.org/topics/business/jackson-estate-success-thriller - 3/31/14
3. billboard.com/articles/news/957679/how-michael-jackson-made-1-billion-since-his-death?page=0%2C0 - 3/14/14
4. supreme.justia.com/cases/federal/us/308/39/case.html - 11/6/39
5. ultratrust.com/court-cases/jackson-will.pdf - 9/26/03
6. forbes.com/sites/kellyphillipserb/2013/08/21/michael-jacksons-estate-to-irs-beat-it/ - 8/21/13